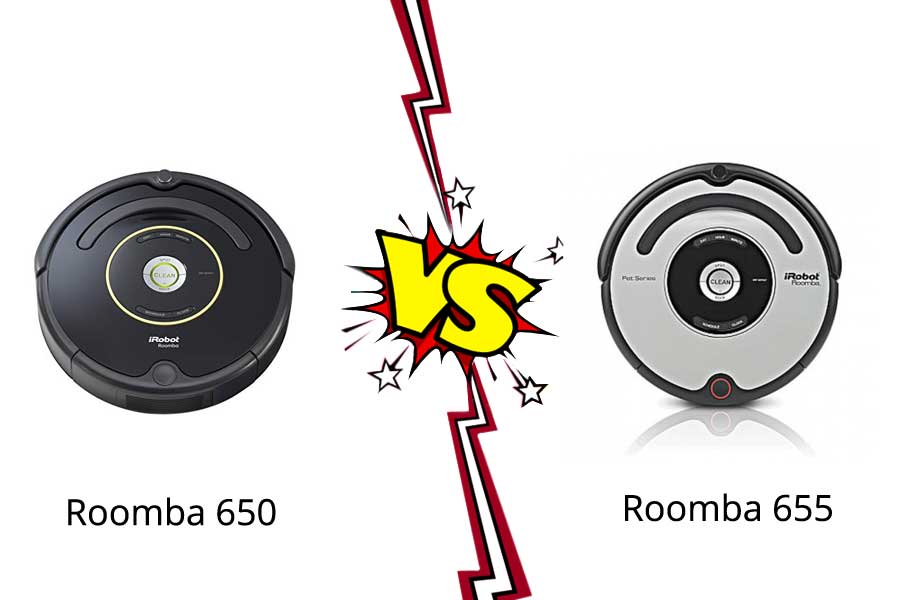 As expensive as robot vacuum cleaners are, there are also some entry-level devices you can test the waters with.
Today we have picked iRobot's two Roomba 600 series models to review – Roomba 650 and Roomba 655.
It is apparent from the model numbers themselves that the Roombas will be quite similar in features. Nonetheless, they have their subtle and vital differences.
We have brought you a comprehensive Roomba  650 in-depth review and comparison guide.
When we are done here, you will be able to decide which budget vacuum cleaner suits you the best.
In a hurry? Let's have a quick look:
Roomba 655 vs. 650: A detailed comparison guide
Inside the Roomba 650 box, you get,
Roomba 650 body
Aerovac bin
Virtual wall
Flat cleaning tools
Rechargeable battery
Self-charging home base
One extra filter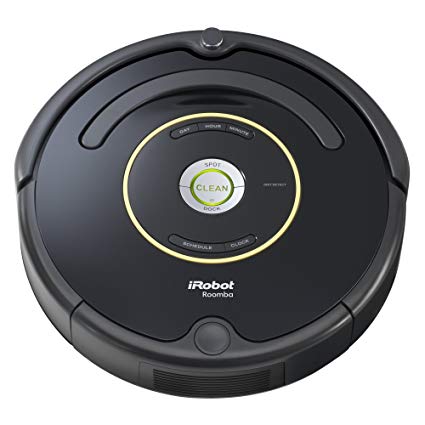 With Roomba 655, you get all of these and a few additional tools,
One extra rubber brush
One extra bristle brush
One extra side brush
One beater brush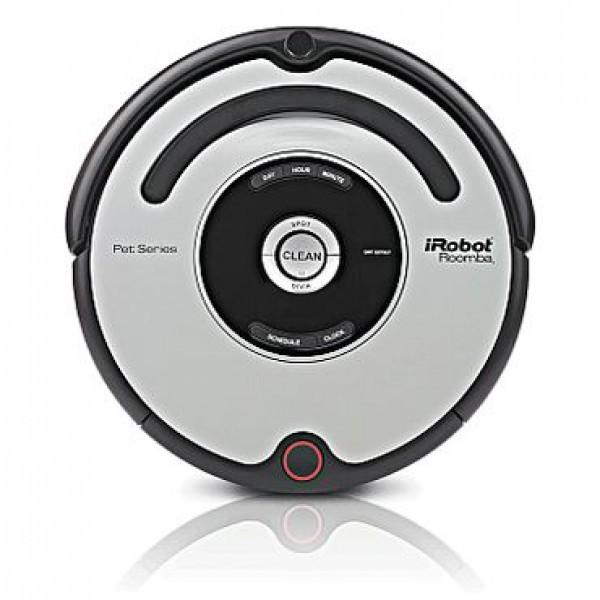 We will discuss in our next segment how these tools give one model an upper hand over another.
Related Roomba comparison guides,
Cleaning Performance - Roomba 650 vs. 655
Unlike the more recent Roomba models, the 650 and 655 do not sweep with rubberized extractors. Instead, they use traditional brushes.
Roomba 650 comes with a flat brush only. Roomba 655 has the same flat brush and a round brush.
The flat brush is for sweeping floors. The round brush is there to assist the 655 with picking up debris.
Since the 650 does not come with the additional cleaner heads of the 655, you would not expect it to pass the cleaning tests with flying colors. Yet the matter is not as simple. We will get to that in a minute.
Like all Roomba models, Roomba 650 and 655 both use three-stage cleaning technology. The steps are as follows,
Agitate – The brush's bristles agitate debris to loosen them from its roots.
Brush – The brush picks debris off the surface by sweeping.
Suction – The robot sucks debris from the brush and into the bin.
Upon testing the Roombas on different surfaces, the results were nothing marvelous. They both did an okay job on carpets, tiles, and hardwood.
The performance is acceptable for an entry-level smart cleaner. Transitioning from one-floor type to another was quite natural.
If you have pets at home, choosing the 655 Pet Series over the 650 would be wiser.
As we have mentioned, the 655 comes with a rubberized brush. Unwinding pet hair from a rubber brush is way easier than doing so from a bristled brush.
Both Roombas have dirt detection sensors to identify which areas need more attention. Yet they tend to miss spots now and then (See Navigation). Both sport spinning side brushes to clean along with the edges.
In terms of cleaning performance, it's quite irrational to declare one model the winner since they clean very similarly. The 655, perhaps, wins this round, thanks to the accessories that come with it.
Unboxing the Roomba 655,
Video Credit: Family COOL Reviews
Navigation
Roomba 650 and 655 both navigate in random patterns. They don't follow a methodical trail to cover every inch of the floor.
I will just cut to the chase. Both models have a weak navigation system compared to the newer Roomba lines.
The 650 sometimes gets stuck under furniture. Typically, the 655 does not get stuck.
Both Roombas have 'bumper technology'. It was an essential inclusion since they both tend to bump into things.
The Roombas often miss spots while cleaning, despite their dirt detection sensors. Roomba 650 can unnecessarily run over the same spot repeatedly, causing the battery to drain.
If there are obstacles near the home base, Roomba 650 finds it difficult to detect the location of its docking station. Fortunately, the 655 spares us of this trouble.
The thing is, both the 650 and 655 lack a decent understanding of their surroundings. You will need to babysit your Roomba more often than you would think. You have to clear the cleaning area of all obstacles on the floor.
Due to their habit of missing spots, manual cleaning will become inevitable at times. You will also have to rescue them when they are stuck.
But as they say, you get what you pay for. You will get some sweet robotic features, nonetheless.
Both Roombas have edge sensors to prevent them from falling off of cliffs. Each of them comes with one Virtual Wall to confine them to one area at a time.
The multi-room navigation system and entire-level cleaning features of the more recent Roombas are absent in both.
Roomba 655 wins this round too for not getting stuck as much as the 650.
Shop Roomba 650 at Amazon.com
Shop Roomba 655 at Amazon.com

Bin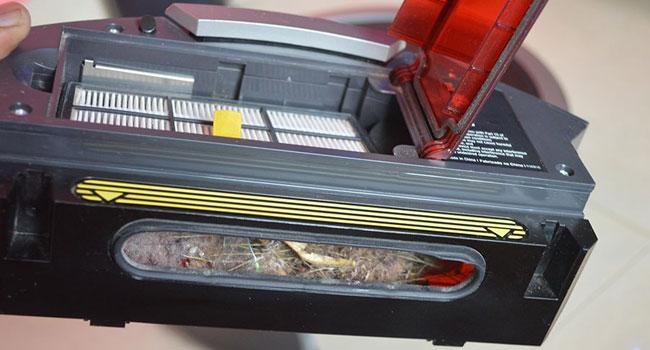 Roomba 650 and 655 have identical bin volumes. The bin is capable of holding a decent amount. Yet, for messier situations and larger houses, it is not enough.
One major flaw in these Roomba devices is their bins. None of the Roombas have a full bin indicator to let you know when they have reached their full capacity.
You would not know when to empty the bin. You would not know how long your Roomba can do the cleaning job. It can be frustrating.
You must check the bin now and then to know whether it's full. You will need to clean the bins before starting a cleaning session so that it does not stop mid-cleaning.
Emptying the bin has to be done manually as well.
There are no winners in this round.
Filtration
Both Roombas have regular Aerovac filtration. It is no HEPA filter, but it's supposedly capable of blocking off allergens.
The filters are washable. You should replace the filters every few months to maintain the Roomba's suction power.
Features
Roomba 655 and 650 can be programmed to clean at a prescheduled time up to 7 times a week.
Both Roombas are capable of self-charging. There are no full battery indicators. When the battery is below a certain threshold, the vacuum cleaners automatically find their ways to their home base to recharge.
Due to navigation problems, sometimes they may fail to do so. You have to ensure they are properly charged from time to time.
Battery Life? Roomba 655 OR 650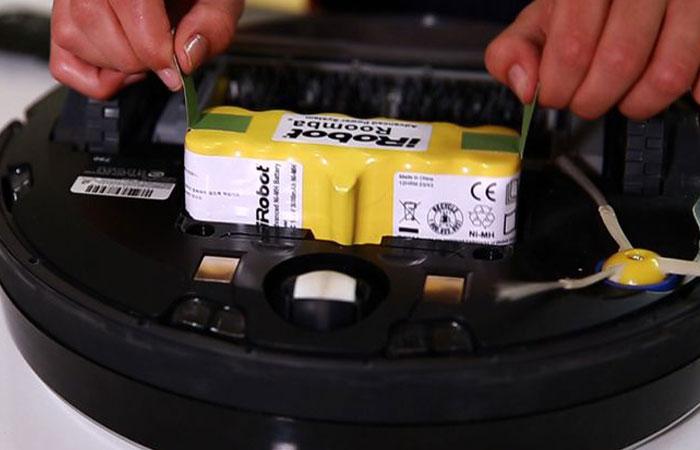 Roomba 650 houses an advanced power system Nickel Metal Hydride battery. It provides a run time of up to 60 minutes.
Roomba 655 is powered by an XLife Extended life battery. Since the suction and power consumption of both Roombas are the same, this new battery makes a remarkable impact on the 655's runtime.
Roomba 655 runs longer than the 650, cleaning up to 4-5 rooms on a single charge. It also takes less time to charge up the 655 than the 650.
The XLife battery is very durable. You will have to wait a long time to need to replace it.
Clear winner – Roomba 655.
Design - Roomba 655 vs. 650
Roomba 650 comes in completely black. Roomba 655 has a greyish-silver tone to it.
The dimensions of both Roombas are somewhat identical. The only noticeable difference is the weight.
Roomba 650 weighs 11.8 pounds. Roomba 655 is much lighter and more portable at only 7.9 pounds.
Since both Roombas lack a multi-room navigation system, you must carry yours from one cleaning area to another. Best if it's lightweight.
Winner – Roomba 655.
Which Romba Should You Get?
It all boils down to the type of your household, your budget, and your preferences. Roomba 650 is one of the bestselling robot vacuum cleaners iRobot has ever made. It has better reviews and rankings.
If you can watch over the device from time to time and want to play it safe, go with this entry-level cleaning bot.
If you have pets at home and several cleaning areas, you could use the diversified tools and longer run time of the 655. If you are away more and need a self-reliant robot vacuum cleaner, Roomba 655 is the better fit.
If you ask us, it is the iRobot Roomba 655.
It is a newer and cheaper entry-level robot vacuum cleaner with a lot to offer for its price!

Hi, This is George. Founder Of Vacuumist.com. Completed my graduation in Bachelor of Business Administration. Proud father of two lovely baby girls. Reviewing home appliances is my passion. Developing this blog to update and publish my recent reviews and research. Stay in touch.