Everything needs care. Whether it is a human being or a car, care always pays back. If you also do care for your car, then show it through your activity. Your love can turn your car into a beautiful one. Don't use the same vacuum cleaner for your car that you use for your home.
Better, take a new one. A vacuum cleaning for car detailing can push life back to your old, but most loved car. It can help your new one too to stay in amazing shape. If a simple vacuum cleaner can do that impossible thing possible, then why not buying it?
But, which one you will pick? There is the internet. You can search for it. Still, there are so many options in there. How you will be sure that you are making the right decision? Don't worry. Here we are to help you. Let's take a look at the best vacuum for car detailing.
Best vacuums for car detailing – Including Carpet Extractors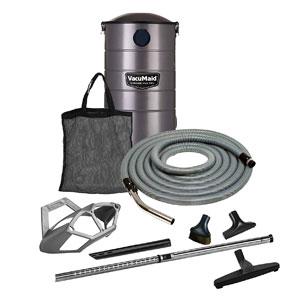 Do you love your car? Then express it! Take the best care of your amazing car. Provide it the best thing about the market. And guess what! VacuMaid GV50PRO Wall Mounted Garage and Car Vacuum is something that can ensure the best for your vehicle.
What it doesn't have! Dusting brush, caddy, hanger, floor tools- all you will get a package in this one. Besides, it has 50 feet hose. So, cleaning will be fun and easy for you. It is made from galvannealed steel. So, that will add some extra life to it. It has a total of 7-gallon dirt consuming ability.
All these features make this vacuum 75% more sustainable than the other vacuums in the market. It has HEPA-style bag. So, you will nothing to worry here while cleaning the vacuum.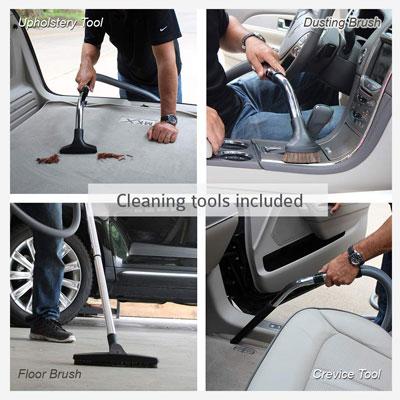 Pros
Easy to maintain
Great life span
Wall mounted facility
HEPA-style bag
Floor and car- can work for both
Cons
Lack of power
Less suction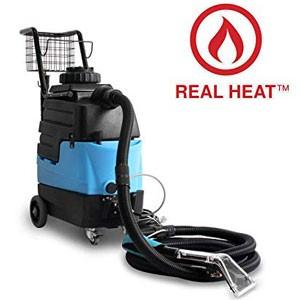 Are you in a hurry and want the finest experience while cleaning your car? Within a less time slot, with the help of its better suction ability, one of the best car interior vacuum cleaner,r Mytee Lite 2 Heated Carpet Extractor can help you.
This awesome vacuum doesn't only have a great power to clean, besides, you will find 15 feet vacuum hose, upholstery tools, drain hose, heat guard hose wrap and so many things more.
While using it, you will be able to run the heater and vacuum at the same time. Even, you don't need to worry about its wand. You can use the normal carpet wand of your house for this machine.
If you compare with the other vacuum cleaner, it will seem a little bit cheap to you. And of course, you will get all the facility in it too.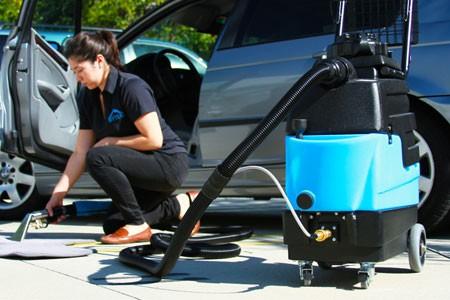 Pros
Great suction ability
Less price
15 feet hose
Cons
Leakage
Wheel fall can happen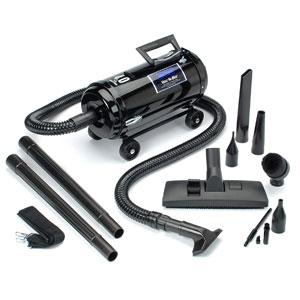 Can't afford a separate vacuum cleaner for your car? You don't have to. Not only your car, but you can also now clean your yard, home and many other places with the help of the best vacuum for car detailing Metrovac 4.0 Peak HP Automotive Car Detailing Vacuum.
It has great suction power. So, you don't have to clean one place again and again. Besides, there are twin-fan 4HP, 6-foot hose, 95 inches water-lifting ability, etc. It is made of steel and is very lightweight. You can easily carry it wherever you want.
If you are looking for something sustainable for your everyday purpose, Metrovac 4.0 Peak HP Automotive Car Detailing Vacuum can be the most useful and long-lasting thing for you. If you don't want to go to the market and look for something new again and again, then this one can be a good one for you.
Pros
Easy to handle
Multi-use
Lightweight
Long lasting
Cons
Blower end is short
The functional problem happened with some customer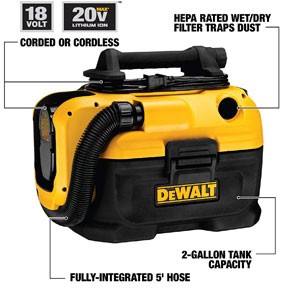 Corded or cordless, which type of vacuum you want to use for your car? Are you confused? If you are, then you must pick something which can work in both situations. Which vacuum can be like that and help you with doing this?
It is the DEWALT Cordless/Corded Wet-Dry Vacuum! With the AC outlet or Battery, you can make it work. Like the other vacuum, you will be able to enjoy other facilities, like- HEPA system, reusable filter, 5-foot hose, etc. in it. It has 99.97% efficiency and crush resistant hose.
It is better durable than the other vacuum clear. If you are worried about the water capacity, you don't need to be concerned about that. This one of the best auto detailing vacuu,m vacuum has 2-gallon tank capacity. You can easily carry it out too. For the heavy work pressure, this one is the perfect one to serve your purpose.
Pros
Corded and cordless
Durable
2-gallon tank capacity
HEPA system
Crush resistant hose
Cons
Doesn't blow properly
Tiresome battery removal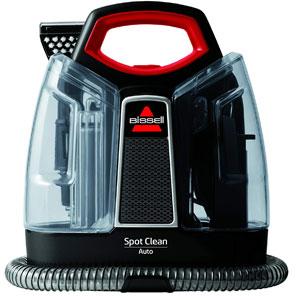 Having a vacuum cleaner for the car is amazing. But carrying the cleaner with the car is much more amazing. So, why don't you go for something that you can carry in your car?
Here we are presenting BISSELL SpotClean Auto Portable Cleaner for you. It is easy to use and portable. Whether it is the tough one or smaller- it removes all the stain from the car easily. Places where other vacuums can't reach easily, this cleaner does its job perfectly. It has heatwave technology.
So, with the controlled temperature of the water, it ensures the cleaning to be more perfect than ever. Some vacuum cleaner makes some more issues while removing the water tank. But removing the water tank from BISSELL SpotClean Auto Portable Cleaner is easier. If you want something professional for your car, this is the one.
Pros
Heatwave technology
Portable
Professional
Easy to use
Cons
Heater doesn't work sometimes
Less durable (according to some customer)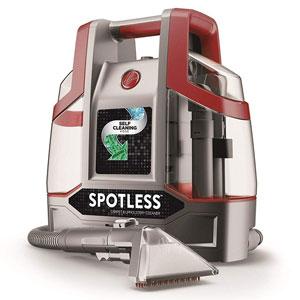 Cleaning the car is important. But what more important than that is your comfort. You must feel comfortable while doing it. There are so many vacuum cleaner in the market, which are very heavy and is almost impossible to carry those everywhere.
Comparing to it, one of the best auto detailing carpet extractor Hoover Spotless Portable Carpet & Upholstery Spot Cleaner is something that will be able to offer you a most amazing experience with your car. Besides, it has multipurpose tools, dual tank technology to keep clean and dirty water separate, extend 5-foot hose and many more things.
If you have a pet and you like to take it places through your car, you can use this vacuum cleaner. It will easily put all the dirt and pet hair away from your car. If you want to use it for your carpet, stairs and other places, you can do it too.
Pros
Portable
Two types of tanks
Multipurpose tool
5-foot hose
Put the smell away
Cons
Leave some color mark on the carpet
Not very functional all the time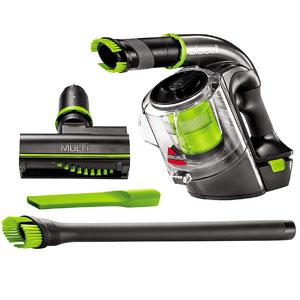 Do you want a vacuum cleaner for your car that you can bring anywhere? Then the cordless vacuum cleaner is the perfect choice for you. But, there are so many cordless vacuum cleaner in the market.
Which one you are going to choose? Of course, it will be better if you take something that will cover your house, car, and yard too. And the ultimate name that you can choose here is BISSELL Lightweight Cordless Hand Vacuum. Places that are tough to reach for the other vacuum cleaner, this cleaner will easily reach there and remove the stain.
Besides, it has multiple tools, motorized brush roll, and so many things. It is very lightweight. So, you can carry it anywhere you want. And if you want to appreciate the design of your vacuum cleaner, this one will be perfect for you in that case too.
Pros
Easy charging
Can be easily controlled
Motorized brush roll
Lightweight
Versatile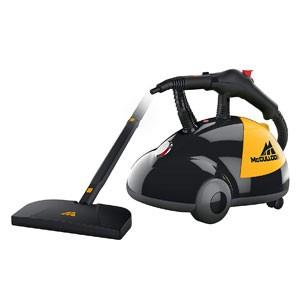 Nylon brush, brass brush, floor mop, scrub pad and there are total 18 tools you will get to clean your car. Can you believe it? What more you may want for your vehicle? McCulloch MC1275 Heavy-Duty Steam Cleaner is the vacuum cleaner that is offering all these things in one.
What you may want? There is literally almost everything in there. Cleaning can be done by any type of vacuum cleaner. But if you want the ultimate satisfaction regarding what you have done, with this vacuum cleaner, you will get it for sure. Besides, you will get a chemical-free cleaning with it. From one side, all the stain will go away.
And, on the other side, you will get the service for wood floor, granite, and tile, laminate and in all kind of surface. It has a large tank with good capacity that is more than enough for the cleaning.
Pros
Chemical free cleaning
18 tools
Used for all the surface
Large capacity tank
Steam lock switch
Floor mop attachment
Cons
Can create burn
Plastic parts are not good enough
Steam doesn't work always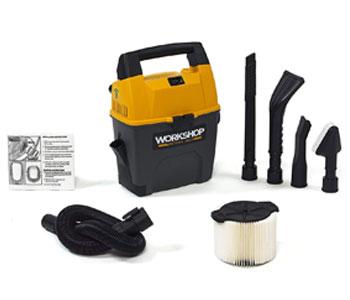 Automotive cleaning challenge is tough to win. There is some vacuum cleaner on which you can rely there. Especially, the vacuum cleaner we are going to tell about now, it is not only perfect for this type of purpose but also provide a very good cleaning service. It is portable and thanks to its large handle, you can carry this cleaner without any effort.
We are talking about one of the best vacuums for car detailing, WORKSHOP Wet Dry Vac WS0301VA Portable Wet Dry Vacuum Cleaner. It is a wet-dry vacuum cleaner.
So, you don't need to worry about any part of the cleaning process, only if you have this vacuum cleaner in your hand. It is very easy to clean. It has the great suction ability. If you want a premium vacuum service, this one can be the best one for you.
Pros
Perfect for automotive cleaning
Extended hose
Great suction ability
Portable
Dry wet vacuum cleaner
Cons
Not enough power
The dry button doesn't work much
Buyers Guide – How To Buy The Top Vacuum Cleaners For Car Detailing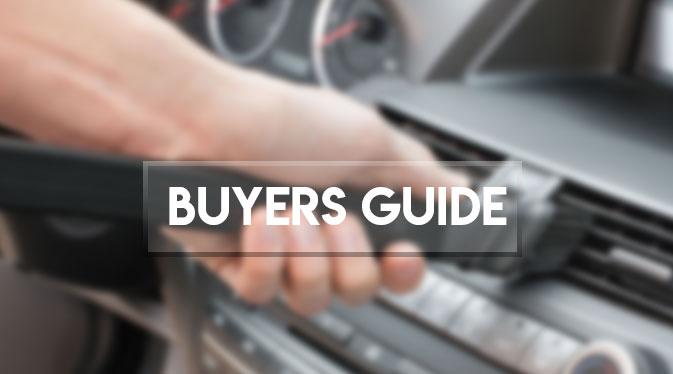 Cordless or corded?
There will be two types of vacuum cleaner in the market. One is cordless. And another is a corded vacuum cleaner. You will find some cleaner with both corded and cordless feature. Now, the important question is, which one will you choose? If you want to detail your car on a regular basis, then a corded vacuum cleaner is the best one for you. You can even wash more than one car with it at a time.
But, you can't roam around with it while cleaning. On the other hand, you can carry the cordless vacuum cleaner wherever you want. It has a battery in it.
But, you can't push it to work more. Because, after some hours, its battery will be dead. So, you have to recharge it again. Now, as there as some vacuum cleaner with both corded and cordless feature, you can take one of them with you. But, if you are confident about what you want, then take the perfect one for you.
Portable or not?
There are some vacuum cleaners, which you will be able to hold and carry. You may choose these portable cleaners for your car. But, then again, you can't do much work with it. These cleaners have less power. Their battery gets drained soon. Besides, it can properly clean the small strains of the car, not the big ones. But still, portable cleaners provide many options to carry it. So, consider what you want at first. Then decide what you want to do.
Mounted
You will find some vacuum cleaner with the mounted or wall-mounted feature. If you want to take it, you have accepted some drawbacks of it. These vacuum cleaners are not with good maneuverability. But, if you keep your car in the garage, drive it through mud, ice and dirt and want to take good care of your car, then you should go for a mounted vacuum cleaner. Because this one provides the best assurance of cleaning.
Capacity and performance
Every vacuum clear has its own level of capability. Some have great suction power. Some have dual tank technology and lengthy hose. Now, you must know that the power of a portable cleaner depends on the battery. Besides, there is some cleaner that you cannot carry. So, it will be better, if you check the capability of your vacuum cleaner before buying it.
Money
Before going for the others review and your final decision, take a look at the money. There is some vacuum cleaner with fine ability to clean with less amount. Whatever decision you make, at first consider how much money you have.
Warranty
Normally, you will get 6 months warranty for a vacuum cleaner. Before buying anything, ensure that you have got the warranty paper. Because, if any problem happens to your vacuum cleaner, normally that will happen within this warranty period.
Verdict
So, have you taken your decision already? For my car, I have chosen VacuMaid GV50PRO Wall Mounted Garage and Car Vacuum. With the 50 feet hose pipe, it provides 7-gallon dirt capacity. Besides, I am getting the opportunity to use so many other tools with it too.
Comparing the others in the market, it is ensuring me 75% more guarantee of longevity. So, according to me, I should use a vacuum cleaner that will provide me both comfort, sustainability and great cleaning.  I am getting all these in a vacuum. I am sure about my choice. What is your preference?