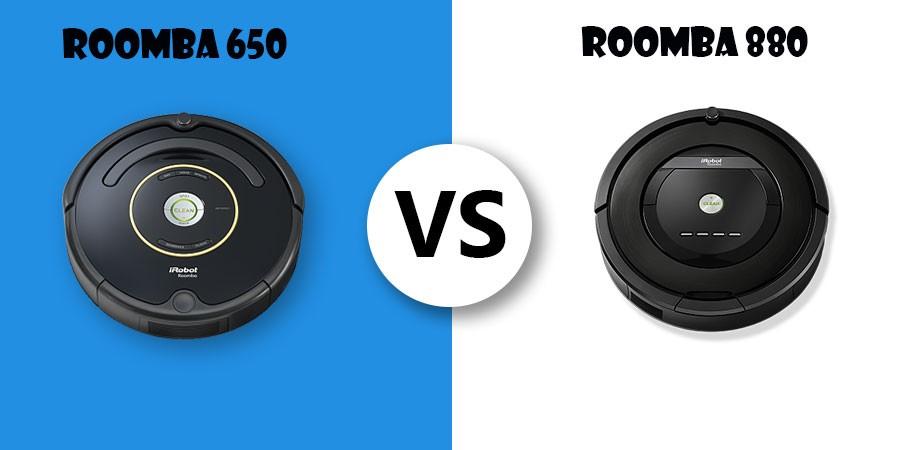 In this era of hectic lives, automatic floor sweepers are the future, and the future is now. iRobot has several lines of automatic cleaning bots up its sleeve, that too, at affordable prices.
But among the many products in the Roomba line, which robot vacuum cleaner is best suited to YOUR cleaning needs?
To help you get to the bottom of that, we will provide a Roomba 650 versus Roomba 880 comparison and review guide.
By the end of this read, you will know the differences between the two highly popular Roomba models of our time – the Roomba 880 and 650.
iRobot Roomba 650 vs. 880: Point To Point Comparison
Let's analyze the features and performance of the Roomba 880 against the Roomba 650. Later, we will view a side by side advantages and disadvantages charts for both models.
You may also check Roomba 650 versus 770 comparison guide
What is in the Box?
Upon unpacking the Roomba 650, you get
Roomba 650 body
Aerovac bin
Virtual wall
Flat cleaning tools
Rechargeable battery
Self-charging home base
One extra filter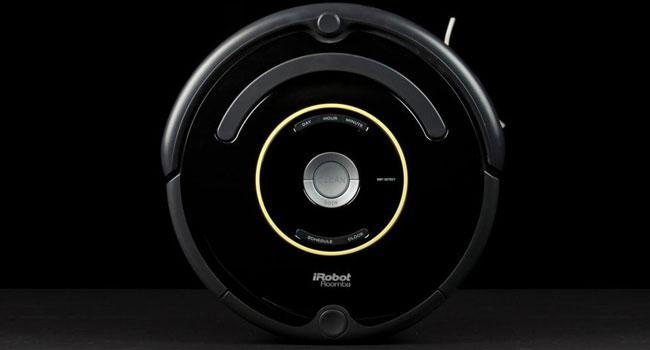 Roomba 880 covers most of it and brings a few quirks to the table. It comes with,
Roomba 880 body
Aerovac bin
One extra HEPA filter
Two lighthouses (Virtual wall)
XLife rechargeable battery
Self-charging home base
A remote control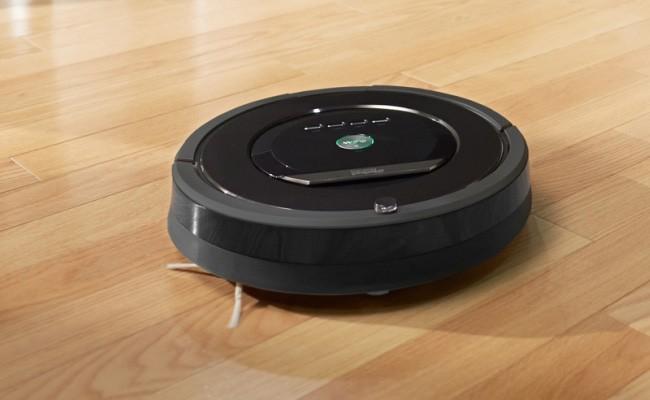 Cleaning Performance (iRobot Roomba 650 vs 880)
iRobot programmed the three-stage cleaning system in both Roomba 650 and 880.
Agitate – The vacuum cleaners will agitate fixed debris to loosen them up.
Brush – They will brush the debris off the floor
Suction – They will pick dirt and debris up with powerful suction.

One of the most noticeable upgrades in the Roomba 880 is its Tangle-free technology. These cleaner heads were designed for picking up hair without entangling them.

The robot vacuum cleaner also uses new AeroForce rubberized extractors that lift and transfer dirt with more ease.
Roomba 880 houses spinning side brushes that clean the bottom of the wall and corners of the floor.
The acoustic sensors of both models detect messy parts of the floor. It lets your robot cleaner know which part requires more effort. But the 880 is equipped with additional sensors.
The optical sensor used in Roomba 880 identifies dirtier areas of the floor more thoroughly. Even a small patch of dust does not go unnoticed.
The cleaning performance of Roomba 880 and 660 are more or less the same on different surfaces. Both vacuum cleaners perform satisfactorily on hard floors, carpets, and laminates.
Roomba 880 performs better on hardwood floors. It does not do well on rugs, however.

It can recognize different kinds of surfaces while operating. The bot is programmed to adjust operations to the current surface. This is a feature Roomba 650 lacks.
However, both models can adjust brush heights to match different surface levels. They both use bumper technology to detect soft obstacles like bedding, curtains, and couch.
When faced with these barriers, the bots do not roam away and continue to clean under them.
Power
iRobot built the first-generation motor into Roomba 650, whereas Roomba 880 got an upgraded second-generation motor.
To no one's surprise, the second-generation motor of the 880 generates 5 times more suction power than its predecessor.
This motor teams up with the 880's new extended-life battery and provides up to 50% more performance than the 650's configuration.
This establishes that Roomba 880 has a more powerful machine.
Check the latest Roomba 900 series comparison guide
Filteration
Roomba 650 uses an Aerovac filter to pull dust off the brushes and into the Aerovac bin. This supposedly removes allergens from the area of operation.
The Aerovac filters aren't much compared to the dual HEPA filters that Roomba 880 uses. Its Airflow accelerator pulls dirt in from the cleaner head.
The HEPA filters trap even the finest hair, tiny particles of dirt, and allergens.
If you have high sensitivity to unclean air, you can benefit from a HEPA-filtered vacuum cleaner. They purify the air in your house and leave it a lot healthier.
Roomba 880 wins this round with little competition.
Bin Capacity (Roomba 880 versus 650)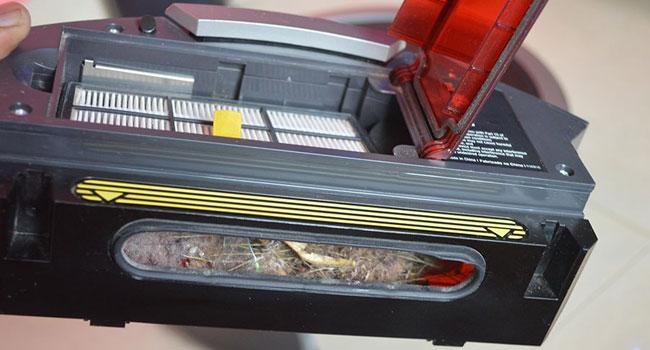 Roomba 650 encloses an Aerovac bin, whereas Roomba 880 houses a sealed HEPA bin.
The bin capacity of the 650 is greater than that of the 880s at 0.47 liters.
The 880 is slightly behind at 0.41 liters. Both vacuum cleaners have a bin indicator to let you know when the bin needs to be emptied.
The difference in the bin capacities might not seem significant to you at first glance. Yet it is.
The smaller bin creates a lot of inconvenience for the 880 users because the 880 captures way more dirt.
The second-generation motor of the Roomba 880 powerfully draws dirt in. The tangle-free technology and dual HEPA filter proficiently transfer debris and fine dirt into the bin.
After throwing this powerful configuration in a robot vacuum cleaner, iRobot should have allocated more space to the bin.
Since the bin on the 880 fills up a lot quicker than expected, it will need to be emptied more frequently.
The Arovac bin of Roomba 650 is a lot less hassle. Moreover, when the receptacle is full, it returns to the docking and automatically empties the bin into a central dust chamber.
The 650 earns all the points in bin capacity.
Navigation (Roomba 650/880)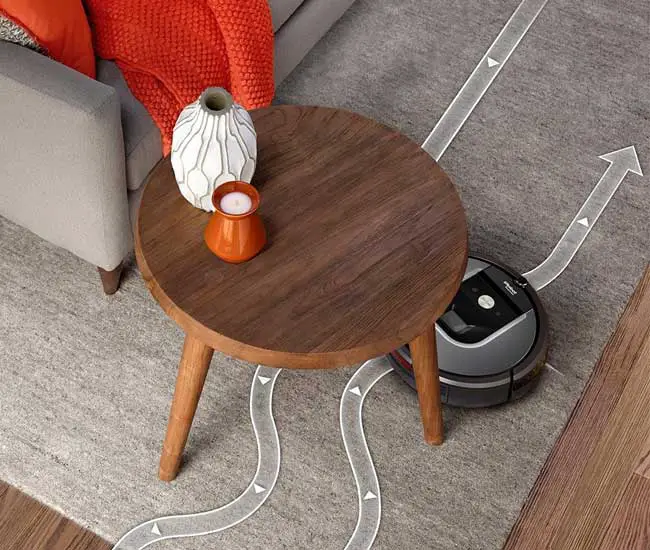 Both Roomba models have the iAdapt® Responsive Navigation Technology
. It helps them understand the size and shape of your rooms. It ensures a thorough cleaning by having the bots clean the whole floor multiple times.
Both vacuum cleaners have edge sensors to prevent them from falling off cliffs or stairs.
Roomba 880 and 650 both feature virtual walls to keep them within area limits. The Roomba 880 has an additional lighthouse mode that allows it to navigate out of a room.
Roomba 650 cleans one room at a time. On the other hand, the 880 can move to other rooms when it's done cleaning one room.
Build and Design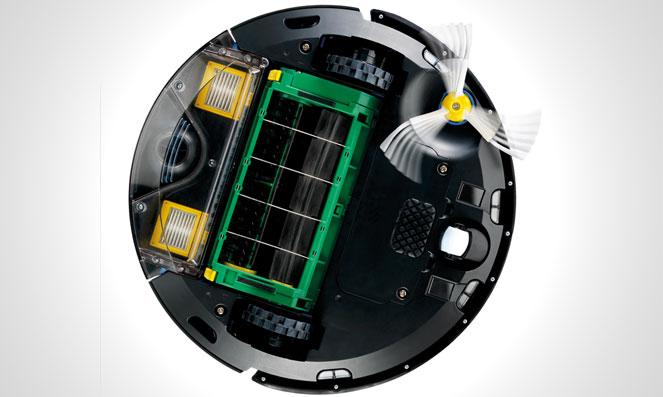 The Roomba 650 dimensions are 17 x 5 x 18 inches. It weighs about 11.8 lbs.

The Roomba 880 is bigger, with a dimension of 20.5 x 5.5 x 16.5 inches. It weighs more, too, at 12.9 lbs.
Both cleaners were designed to navigate under furniture for thorough cleaning. However, as Roomba 880 is slightly shorter than the 650, it does a smoother job of sliding in under most furniture.
For adjusting settings, Roomba 880 has a touchpad. If you do not feel like walking up to the bot or bending down, you can adjust the programming from a distance using the remote control.
Roomba 650 lacks both of those things. To adjust its settings or to reprogram it, you have to push the buttons on top.
Features
Both Roombas can be programmed to clean at pre-scheduled times. You can schedule up to seven cleaning sessions per week.
It means they can automatically clean the house even when you are not around to program the bots manually.
While the touchpad and remote control rule in favor of the Roomba 880, Roomba 650 has its special features. Aside from the self-cleaning bin, the 650 features a voice prompt control that allows you to give voice commands.
Battery: 650 OR 880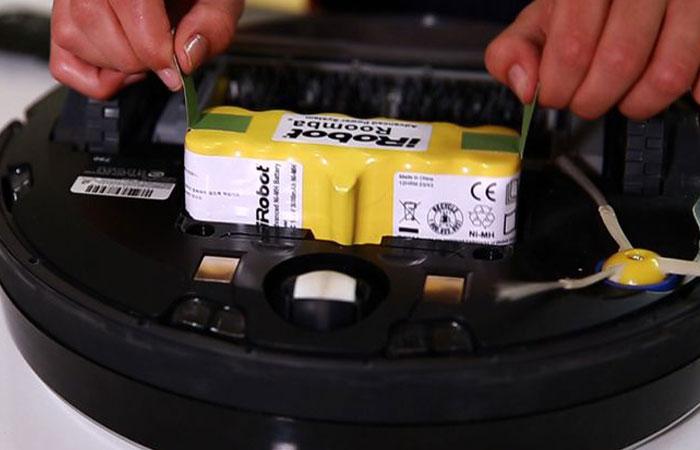 Roomba 650 is powered by a nickel-metal hydride battery. Roomba 880 is powered by a much better lithium-ion battery.
iRobot is calling it the XLife battery, as it extends the battery life up to twice as much as their previous batteries.
Both Roomba models come with a self-charging home base. When the battery gets low, mid-cleaning, the Roombas will return to the docking station to recharge.
Advantages and Disadvantages of Roomba 650
Advantages
Comparatively cheap
Barrier sensor helps avoid crashing with cords and furniture
Good for cleaning bare and carpeted floors
Quiet operation
Able to receive the voice command
Disadvantages
Lacks side brushes to clean corners of the wall
It cannot recognize different surfaces, unlike Roomba 880
Hair gets tangled in the cleaning brush
Confined to one room at a time
Advantages and Disadvantages of Roomba 880
Advantages
Able to cover larger areas in lighthouse mode
Good for cleaning hardwood floors
Can receive commands through a remote control system
Dual HEPA filters
Improved battery life
Disadvantages
Noisy
Expensive
Does not have a battery indicator
Does not have wireless charging, unlike Roomba 650
Smaller receptacle capacity
Which Roomba vacuum cleaner is best for YOU?
If you have a larger place with multiple bedrooms and don't mind the noise, go for Roomba 880. It is a better option for pet owners, as the cleaning head is tangle-free.
If you have a smaller apartment with bare/carpeted floors and a limited budget, Roomba 650 is the better choice.
Why Should I NOT Get the Roomba 650?
Before we get to the review and comparison part, we will tell you right up front what isn't the catch.
If you are a pet owner and your place is filled with pet hair, you should not get the Roomba 650.
Suggestion: Best Roomba models for pet owners
The Roomba 650 targets pet owners as it picks up pet hair quickly and efficiently. But the vacuum cleaner does not have tangle-free brushes.
Hair tends to get stuck in the brushes. Sometimes it finds its way to the motor and clogs it up. With hair blocking the motor, the brush cannot spin smoothly.
Removing hair from the brushes is an inconvenience you do not need.
As it was one of the very first models made by iRobot, it has its limitations. However, Roomba 650 is a qualified cleaning bot under different circumstances.
If pet hair is not an issue, read on to find out its merits.
Why Should I NOT Get the Roomba 880?
Roomba 880 is one of the recent models by iRobot. It has a lot of upgraded features compared to its predecessors.

If we had one complaint about the Roomba 880, it would be that it produces a noticeable amount of noise while operating.

You would expect a lower noise level for an automated experience. If you like your vacuum cleaners quiet, you can eliminate the Roomba 880 from your wishlist.
Further read: Irobot Roomba 880 and 980 comparison guide
Verdict – Which Vacuum Cleaner has a Better Value for Money?
Roomba 650 provides a better value for money than its way more expensive counterpart, Roomba 880.
If you can spend that much on a robot vacuum cleaner, we suggest you move directly to the 900 lines as it has far better features for its price

Hi, This is George. Founder Of Vacuumist.com. Completed my graduation in Bachelor of Business Administration. Proud father of two lovely baby girls. Reviewing home appliances is my passion. Developing this blog to update and publish my recent reviews and research. Stay in touch.