The ecstasy of a sunny day will only go wrong if you are dealing with the wrong lawnmower.
Trying to work in every right place with the wrong equipment will never bring pleasure! The same thing goes for lawnmowers.
The best one for your friend might not be the best one for you. So, while buying a lawnmower, you must know which one shines bright in your garden!
To aid you with all we can, we have come again to serve your lawnmower knowledge!
You are corded or cordless, cylindrical or rotary, rear roller or robot mower- which one should you go for? The answer is here! Read it out loud, amigos!
Enjoy reading: $100 gas lawn mower – Possible or not?
Different Types of Lawnmowers According to Mowing Pattern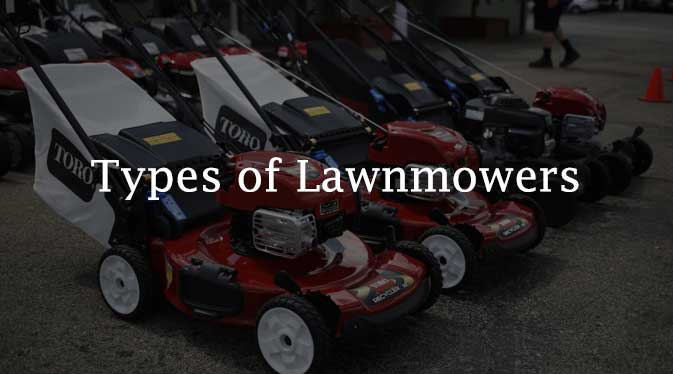 Hover Lawn Mowers
The lawnmower that hovers above the ground is usually called Hover Lawn Mowers. These are best for uneven ground.
If you have unusual-shaped land in the backyard, this is the best deal for you.
If you compare this to the other lawnmowers on the market, you will see that these are very reasonable in price.
This is best for small or medium-sized lawns. If you have a large lawn, do not buy this one. So, purchase this for small gardens or medium yards.
Zero Turn Mowers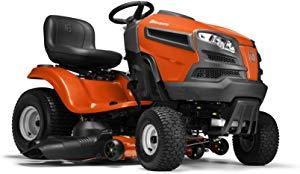 These mowers are different than the regular mowers of these days. These mowers usually have two levers, and these levers are connected to two different motors.
The riding mowers of this century work depending on the front wheels of the mowers. Unfortunately, this is not the case with zero-turn mowers.
It has a zero-turning radius to cut grass without any flaws.
These mowers depend on the front wheels. And so maneuvering is very easy and flexible with zero-turn mowers.
Even if you turn quickly, no grass will be left uncut! However, choosing the right size for this mower is imperative.
Controlling the mower is easier once you get used to and this works faster than any other mower. These mowers are a little expensive and work great for large lawns.
If you are on a budget, that doesn't mean you can't afford a lawnmower. You need to check our riding lawn mowers list, which is priced under 800 dollars.
Rotary Lawn Mowers
These lawnmowers are equipped with one blade. The single blade of a rotary lawn mower usually rotates horizontally. The blade is placed under the mower, and it works from there.
If you want a mower that is versatile and can go with every lawn, you must select this one. If your lawn has a different sort of grass, then you should give it a try to a rotary lawnmower.
You may face difficulties in cutting the long grass. If you have rougher grass in your yard, you will also find it tough to cut them with the other mowers.
This is where the rotary mower will help you out.
You can power a rotary mower with a battery or petrol engine. You can use different electric power also.
Cylinder Lawn Mower
These lawnmowers are named as Cylinder Lawn Mowers because the blades of this lawn mower are shaped like cylinders.
These cylindrical blades usually rotate vertically, and these are placed in the front of the lawnmower.
These lawnmowers include more than one blade. Usually, these include three or more blades to cut grass properly.
If you have lawns that have even ground, you can try this out. These mowers can be used with the help of petrol or electricity. There are also push mowers in this category.
According to Power Options
Cordless Lawn Mower/ Battery Powered Lawn Mower
If you want something portable and easy to carry anywhere, the first choice is a cordless lawnmower. 
You will stay hassle-free with these mowers because you will never need to carry the cord. No electricity is also required to run these mowers.
You have to charge the battery and take it to your yard. If you want a battery-powered lawn mower, then you should select a good battery for it.
Lithium-ion batteries these days are great for working with cordless lawnmowers. These will last longer and are very lightweight.
The only drawback of these mowers is they are expensive. You must pay $300 to $500 for a good quality cordless lawnmower.
Corded Lawn Mower/ Electric Lawn Mower
These are the most popular lawnmowers in the market. These mowers are usually powered by direct electricity.
If you have a small-sized garden, you can try this one. For medium-sized lawns also, these mowers are the best option to go for.
These mowers are usually very much affordable. The shape of these mowers is small, and you can take them wherever you want.
You get a cable with this mower to power the mower and work with it. For being small, you can travel with it easily. You can get them from $100-$200, and some are also available for $50.
Push Lawn Mowers
The name says it all about these lawnmowers. They are small in size, and the blades are shaped like cylinders.
To run these lawnmowers, you have to push them with your muscle power. If you have a small garden or yard behind your house, you can try this lawnmower.
Push lawnmowers usually do not require any battery or electricity.
If you talk about push lawnmowers, you should know that these mowers are only perfect for small-shaped lawns. These will not work for larger yards.
You have to invest a lot of muscle power to deal with it. This can create noise, and if you have issues regarding noise, then do not pick this up.
These are very reasonable, and you can get them from $40 to $100.
Petrol Lawn Mowers
If you have a large garden or you need to take care of so many yards, our first recommendation is petrol-powered lawnmowers.
Yes, these lawnmowers are the best if you want to work with a large lawnmower. There are a lot of places where you do not get electricity to work with a mower. This is where petrol lawnmowers get into work!
These lawnmowers are very expensive, and you have to pay a huge sum of money to get these mowers.
But if you want a mower that works fast in your large garden, pick this lawnmower undoubtedly.
The only drawback of this lawnmower is the maintenance of this equipment. As it works on petrol, servicing is a must!
These mowers are available from $150 to $500. If you want amazing power requirements, then you have to raise the price.
According to garden Size
When choosing a lawnmower, you must consider the size of your lawn. Every lawn mower does not suit every sized lawn.
Some mowers go perfectly with small or medium-sized lawns but do not work well with larger yards. Let us know what type of lawnmowers go with what sized lawns!
Size of Lawn
Dimension
Types of Mowers
Small Lawn

1-100 sq. m

Electric Lawn Mower

Battery Powered Lawn Mower

  Medium Lawn

100-250 sq. m

Electric Lawn Mower

Battery Powered Lawn Mower

Petrol Powered Lawnmower

Large Lawn

250-more sq. m

Petrol Powered Lawn Mower
Lawn Mower Diversity
There are also so many types of lawnmowers that include different features.
These features are added with different mowers to make your mowing work easier. Go through the features to choose the best one for your yard.
Rear Roller
Have you seen the football pitches? Yes, we are talking about that striped lawn finish that attracts everyone!
Do you want that on your lawn? You can get a lawnmower with a rear roller, and you can easily do it!  These mowers are usually heavy and can make your land look fabulous.
Mulch Mowers
These mowers can chop up the grass of your yard incredibly, and you can also push these clippings back into the yard as mulch.
These mowers are highly known as recycling mowers, and you can also add nutrients to the land.
If you have fewer places to keep the grass clippings, give it a try! These are expensive.
Robot Lawn Mowers
The talk of the town these days are robot lawnmowers! Technologically equipped, these lawnmowers work great for the lawns of these days. If there are any obstacles in the land, these mowers will avoid them!
If you are a person who does not love mowing but has a yard to mow, get this one. These are not cheap at all, but they can save you time and energy!
Wrapping Up
Having a lush and leafy green lawn is all that you want but getting it might cost you so much.
If you buy the wrong lawn mower with all your money and try to work with it with all your effort, you will horribly fail!
Investing money in mowers is not enough. You have to invest your time and effort in researching the mowers first.
Go through the different kinds of lawnmowers and know which one is worth your money.
Let us know about your favorite mower that worked on your lawn!
If you are looking for used lawn mowers in the budget, this guide will help you.

Hi, This is George. Founder Of Vacuumist.com. Completed my graduation in Bachelor of Business Administration. Proud father of two lovely baby girls. Reviewing home appliances is my passion. Developing this blog to update and publish my recent reviews and research. Stay in touch.