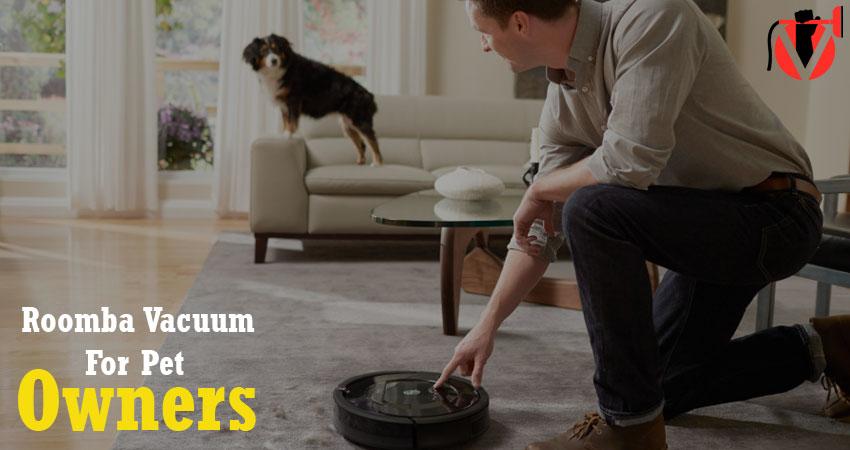 Having pets at home is great. You never fall short of love and pet hair in the house.
We understand the troubles of dealing with pet hair on a daily basis. If your cat or dog particularly sheds more, you need extra measures to clean it off of the floors, carpets, and rugs.
What better than an automated robot vacuum cleaner to do the job? In this article, we have come up with the best 5 Roomba vacuum models that are the ultimate enemy of pet hair.
We have ranked the Roombas by budget and performance. Even if you're not able to buy the flagship model, you can still find a good match according to your requirements.
Long hair vacuum cleaning suggestion needed? Read this guide for long hair cleaning
Best Roomba For Pet Hair  – Compare Roomba Models in 2022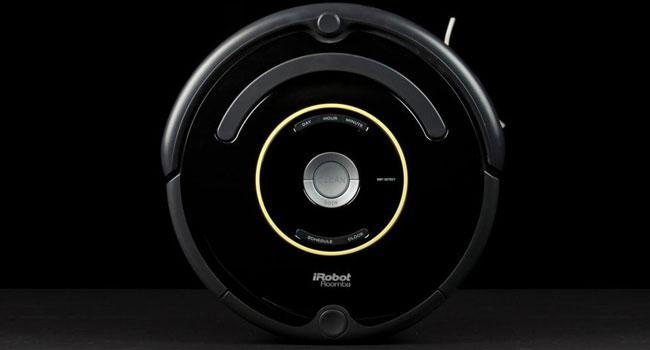 iRobot Roomba 650 at a glance,
| | |
| --- | --- |
| Features | Roomba 650 |
| Brushes | Dual multi-surface brush |
| Edge Cleaning | Yes |
| Dirt Detection | Yes |
| HEPA filters | No |
| Floor Detection | Yes |
| Self-charge | Yes |
| Auto Resume | No |
| Carpet boost | No |
| Our rating | 6/10 |
Why Roomba 650 Made it to the List
Roomba 650 is an entry-level robot vacuum and one of the very first models of the Roomba series. Looking at the chart above, you will see that the 650 is quite plain, with ordinary features and a lack thereof.
We will be honest here. The 650 made it to the list simply because of the great reviews and low list price.
Roomba 650 is an older model and one of the most successful bestsellers by iRobot. Due to its affordability, it has found its place in many homes.
Users loved it because even though within limits, the robovac delivered what it was designed to deliver.
How good is Roomba 650 for Pet hair?
Roomba 650 uses iRobot's patented 3-stage cleaning system. It agitates to loosen debris, picks it up by sweeping, and then sucks it in.
The dual multi-surface brushes are all right. One brush is for loosening, and another is for sweeping. They can detect floor type and adjust according to it.
Users reported that the 650 picked up the enormous load of pet hair a handful of cats and dogs shed without trouble. This is a heavy-duty performance for a Roomba this cheap.
However, the problem arises when pet hair gets stuck in the brush bristles and has to be manually removed. It can be pretty time-consuming and, nonetheless, annoying.
Roomba 650 excelled on bare floors. It picked up strands of pet hair with no traces left. A single wandering hair hiding between the creaks of the floor did not escape.
Even though Roomba 650 can recognize a change in floor type, it does not transition well from bare floor to mid-pile and high-pile carpets. Thin carpets are within their forte.
Carpets are like pet hair magnets. There is no telling that getting pet hair out of carpets is the most difficult. They mix with carpet fibers and become undetectable.
However well the 650 performed on bare floors, it did not do much on carpeted surfaces. To pick up pet hair off of the depths of a carpet, a vacuum cleaner needs strong suction.
The 650 has no carpet boost mode. It cannot penetrate carpet fibers for effective cleaning.
Who Should Get Roomba 650?
If you have no carpets at home, Roomba 650 will be a clever choice within your budget.
It will require you to manually intervene for maintenance every now and then. If you do not mind that part, Roomba 650 will come through in other ways.
If someone in your home is allergic, consider spending some more to get the 770.
Read the comparison guide between Roomba 650 and 770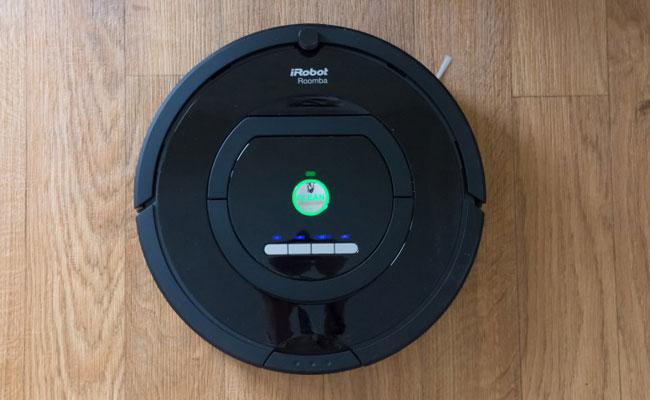 iRobot Roomba 770 at a glance
| | |
| --- | --- |
| Features | Roomba 770 |
| Carpet Boost | No |
| Brush Type | Dual multi-surface brush, the spinning side brush |
| HEPA filters | Yes |
| Full bin indicator | Yes |
| Remote Control | Yes |
| Self-charge | Yes |
| Scheduling | Yes |
| AeroForce 3-stage cleaning system | Yes |
| Virtual Wall | Yes, two |
| Our Rating | 7/10 |
Why Roomba 770 Made it to the List
Roomba 770 is not the best Roomba there is. Yet it is particularly good for pet owners, as it is more powerful and packed with more features at a competitive price.
It shares many of its features with Roomba 650. Some of the shortcomings of the Roomba 650 have been fixed and upgraded in this model.
Users who used the 650 and 770 reported that the upgrade is worth it.
How Good is Roomba 770 for Pet Hair?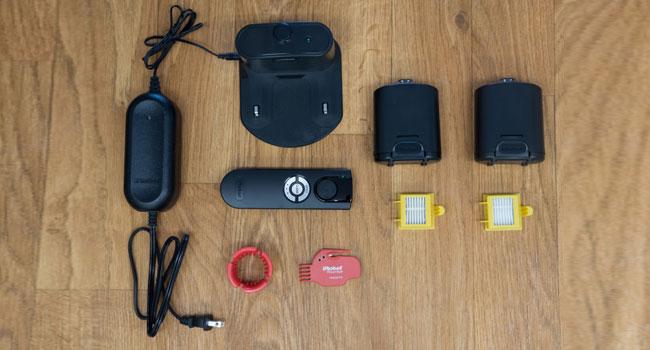 One of the most important upgrades in Roomba 770 is the full bin indicator. When a Roomba is on a pet hair quest, it picks up an astonishing amount, even what is not visible to the naked eye. Eventually, the bin fills up.
With the 650, you had to open your Roomba, remove the filter and check the status of the bin every once in a while. Roomba 770 makes things much easier in that department with the full bin indicator.
Roomba 770 will notify you when the bin is full so you can empty it. No more wondering how many rooms your cleaning bot can cover before its bin fills up.
Roomba 770's HEPA filters are a nice touch. These filters will capture 99% allergens, fine dust, and pet hair, relieving the allergy sufferers of your house.
Performance-wise, Roomba 770 is a more powerful device than the 650. Cleaning on bare floors is swifter and smoother. Roomba 770 can handle mid-pile carpets and rugs. With high pile carpets, it may have a problem navigating onto them.
Roomba 770 sometimes misses a few spots, as it cleans in a random pattern. It comes with two virtual walls that can restrict it to a certain area until it is thoroughly cleaning them.
The 770 is fairly quiet. It does not disturb your pets as an upright vacuum cleaner would. We would say it is a pet-friendly device.
Who Should Get Roomba 770?
If your house has mostly bare floors and area rugs, Roomba 770 is a good match. You don't need the extensive carpet cleaning tech and save a couple of hundred bucks.
If you have really shaggy carpets at home, we suggest you go for Roomba 980.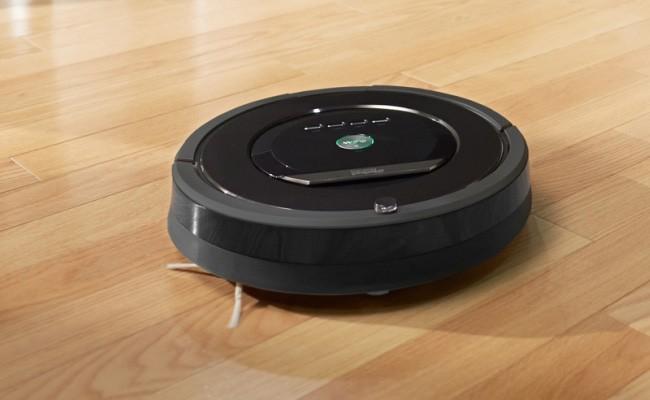 Roomba 880 at a glance –
| | |
| --- | --- |
| Features | Roomba 880 |
| Rollers | Rubberized Extractors |
| Multi-room navigation | Yes |
| Dirt Detection | Yes, Series II |
| AeroForce 3-stage cleaning | Yes, 5x more powerful |
| Edge cleaning | Yes, the spinning side brush |
| Virtual Lighthouse | Yes, two |
| Carpet boost | No |
| Remote control | Yes |
| Wi-Fi connectivity | No |
| Filtration | Dual HEPA |
| Battery | Nickel Metal Hydride XLife battery |
| Full bin indicator | Yes |
| Our Rating | 8.5/10 |
Why Roomba 880 Made it to the List
With just around a hundred dollars, more or less, Roomba 880 offers a whole lot more.
800 series is the last of iRobot's robotics without Wi-Fi connectivity. Its remote control somewhat makes up for that.
Users reported that the 880 is just amazing at devouring pet hair. It is overall a versatile and smart device, bridging the flaws in the previous Roombas.
Is Roomba 880 Ideal for Homes with Pets?
This is the first entry in our list that has tangle-free debris extractors instead of brushes. These extractors roll and implement the 3 stage cleaning process without getting stuck in hair. Nice, right?
The 880 may not have a carpet boost. But its performance on carpets was almost as good as an upright, thanks to its 5 times stronger suction power.
It was able to suck a lot of pet hair from carpets. If you do not use it on a giant, shabby rug, we don't see how it can disappoint you.
Bare floors are the easiest to clean but more delicate, so you can't just use force blindly. The 880's performance on bare floors was up to the mark.
Pet hair sitting on the hard-to-reach corners of your house cannot escape either, as the 880 cleans along the edges and corners of every room.
Roomba 880 can clean multiple rooms one after another. Using the virtual wall lighthouses, it confines themselves within one room until it is properly cleaned. It then guides itself out of the door to move on to another room.
The dirt detects series II is an upgrade to the original dirt detect technology. Using its range of sensors, Roomba 880 can detect which parts of the floor have dirt left on them. It then puts more effort into cleaning those spots.
The 880 comes with dual HEPA filters. It will capture all the traces of pet hair floating in the air along with allergens and dust particles, purifying the air you breathe.
If we had to name one downside to this model, it would be its weak navigation. It can hit the same spot repeatedly while some other spot remains untouched.
Roomba 880's abilities outweigh its flaws, and the answer is yes, it is an ideal choice for pet owners.
Who Should Get Roomba 880?
If you have a spacious apartment with multiple rooms that need to be rid of pet hair, go for the 880.
If you have allergic residents, pets, and carpeted floors, Roomba 880 can provide great value to your home.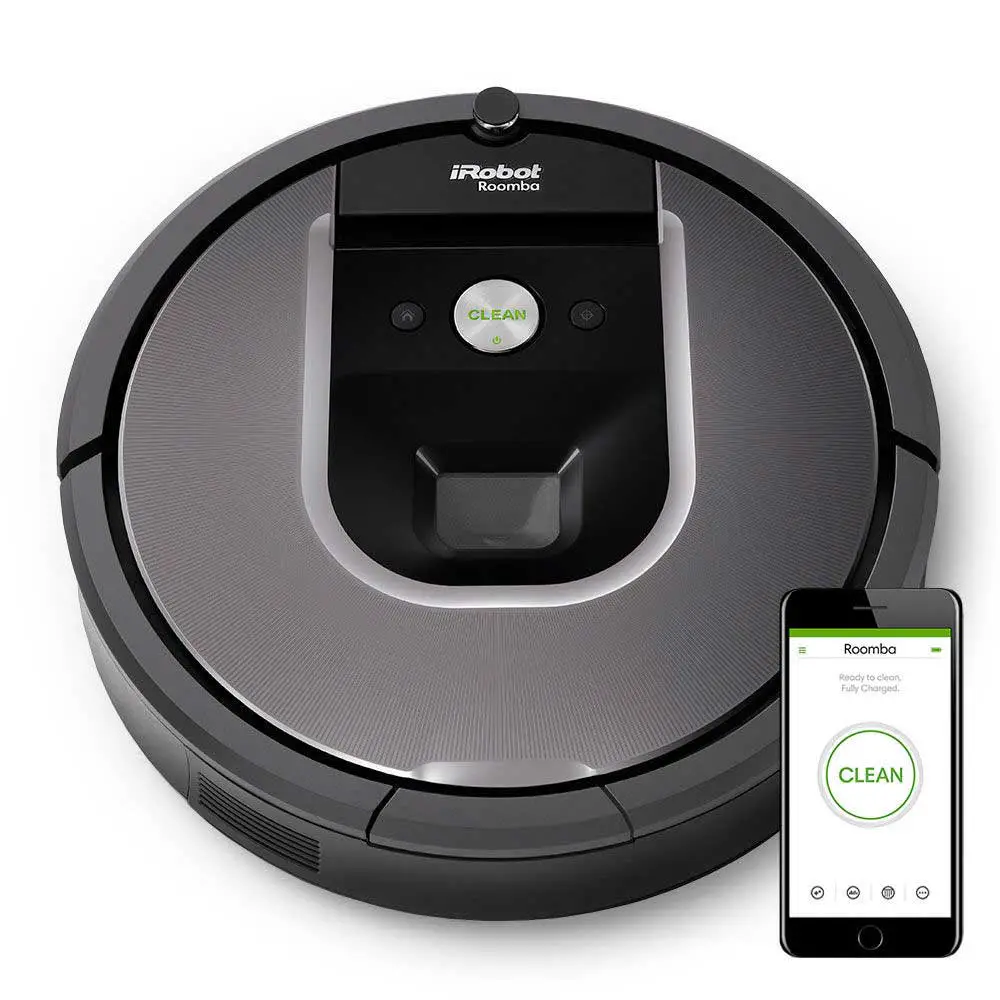 iRobot Roomba 960 at a glance,
| | |
| --- | --- |
| Features | Roomba 960 |
| Recharge and Resume | Yes |
| Dirt detection | Yes |
| Scheduling | Yes |
| Wi-Fi connectivity | No |
| AeroForce 3 stage cleaning | Yes, 5x stronger |
| App compatibility | Yes |
| HEPA filters | Yes |
| Rollers | Tangle-free debris extractors |
| Full bin indicator | Yes |
| Carpet Boost | No |
| Run time | 75 minutes |
| Entire level cleaning | Yes |
| Our Rating  | 8/10 |
Why Roomba 960 Made it to the List
Roomba 960 is only a budget version of the latest and best Roomba on the market, the 980. iRobot knocked a couple of features off along with a significant price off from the list price to even it out.
Users were very satisfied with the 960. Most users reported zero visible pet hair even though their pets shed tons every day.
It is an advanced cleaning bot with a lot of smart features.
How Well Does Roomba 960 Pick Up Pet Hair?
iRobot's Roomba 960, by all means, is smarter than all the vacuum cleaners previously discussed. It uses iAdapt 2.0 Responsive navigation technology. The technology uses visual sensors to map out the layout of your home. So the Roomba can roam knowing where what is.
Unlike the previous Roombas, this one cleans in a methodical way. It has an organized pattern so that every inch of the open floor is attended.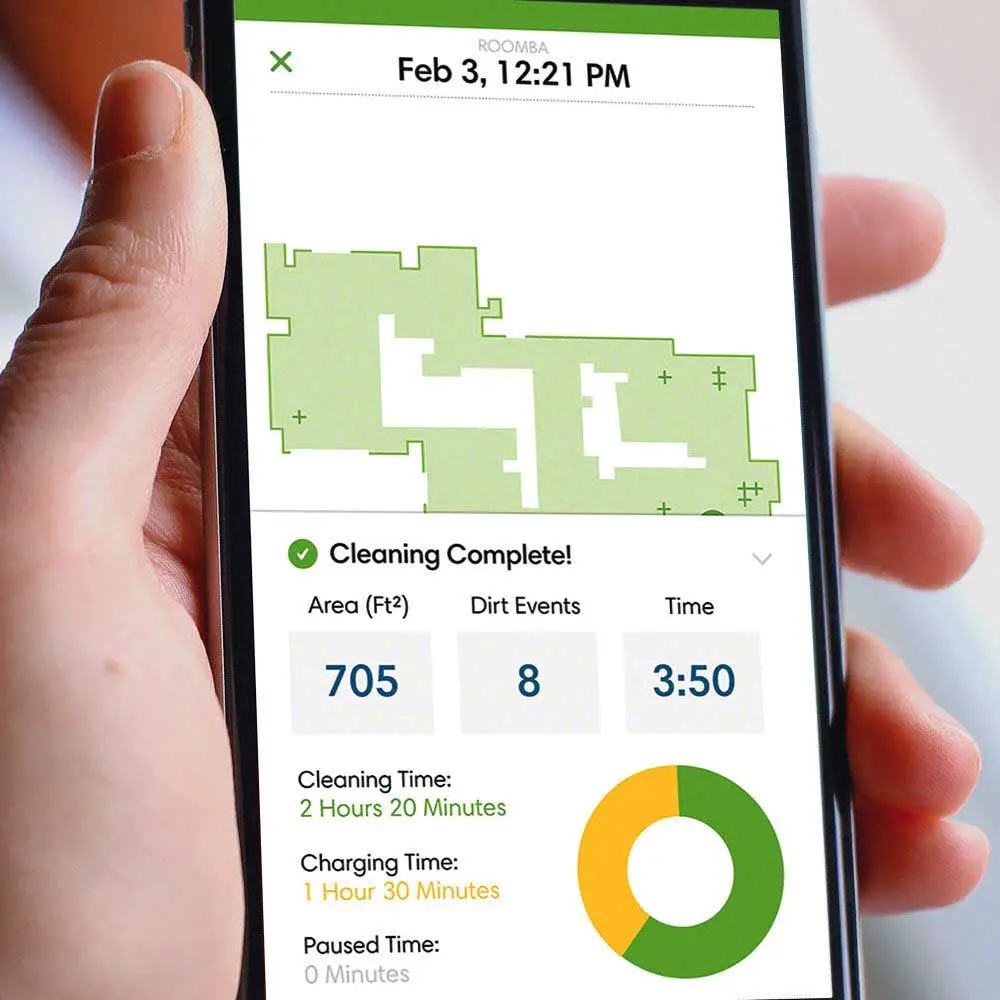 You can connect your smartphone to Roomba 960 via a Wi-Fi connection. It also has activated voice control supported by Amazon's Alexa and Google Assistant. You can tell it to clean. No need to get up and tap buttons.
What surprised the users most was that with the 960 operating in the house, they could hardly see any pet hair lying around. Previously dust bunnies were sitting on the floor.
Now, there was not a single visible pet hair, even though their pets still shed the same amount.
If you need an entire floor cleaned, Roomba 960 can clean room after room except for when it stops recharging.
There is room for improvement on carpeted surfaces. The 960 does all right on mid-pile carpets and area rugs. Sucking pet hair from a shabby high-pile rug is just asking too much of it.
Should You Get Roomba 960?
If you have heavy-shedding pets at home and no huge rugs, you can definitely go for the 960. If you do not need Wi-Fi connectivity and other smart features, move down a model or two.
But if you enjoy the little perks, Roomba 960 is the best smart robovac on a budget that we can think of!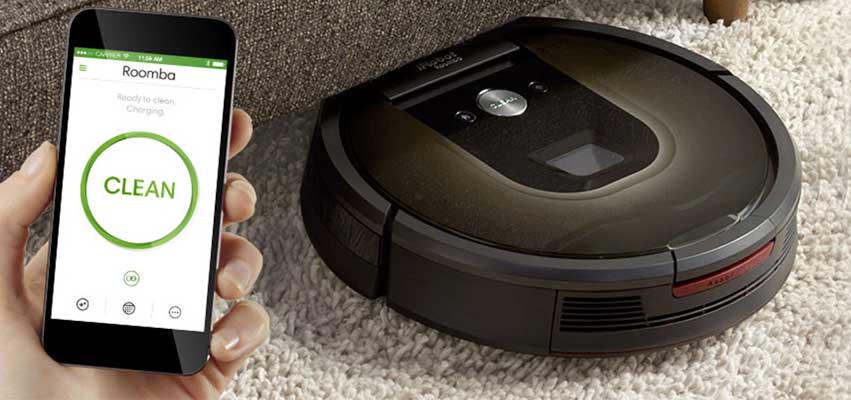 iRobot Roomba 980 at a glance,
| | |
| --- | --- |
| Features | Roomba 980 |
| Carpet Boost | Yes |
| Energy usage reports | Yes |
| Rollers | Rubberized debris extractors |
| HEPA filters | Yes |
| Brushes | Spinning Side brush (Upgraded) |
| Dirt detection | Yes, Series II |
| Scheduling | Yes |
| Wi-Fi Connectivity | Yes |
| App compatibility | Yes |
| AeroForce 3-stage cleaning | Yes, 10x power |
| Recharge and resume | Yes |
| Runtime | Up to 120 minutes |
| Entire level cleaning | Yes |
| Our Rating | 8.5/10 |
Why Roomba 980 Made it to the List
I mean, why not? This is the latest iRobot Roomba model, which means it combines all the terrific technologies of the Roomba series so far.
Its incredible performance on carpets is another big reason. Users report vacuuming a carpet for pet hair has never been so effortless.
It is an upgraded and complete version of the 960. For a couple of extra features, the price bump might seem a bit of a stretch. But if you can afford it, the quality will not disappoint.
Is Roomba 980 an Ideal Match for Pet Owners?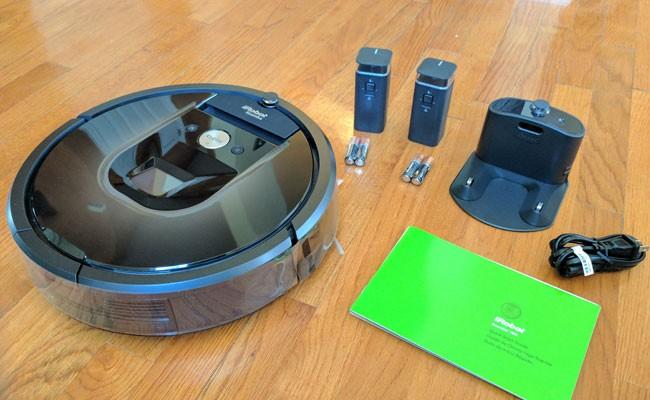 Of course! The new carpet boost mode alone can make a case for Roomba 980. With this new addition, cleaning shabby rugs and carpets is a piece of cake.
When in carpet boost mode, Roomba 980, it's 10x airpower to vacuum into the bottom of the pile. Weak suction will not do in such cases.
Let the surface be bare or carpeted, Roomba 980 will hunt pet hair down and suck them!
If you have a huge apartment, there's more room for your pets to shed hair. Roomba 980, too, can clean an entire level for up to 2 hours on a single charge.
With the carpet boost, HEPA filters, and smart features, the Roomba 980 is bound to make your home pet hair-free, clean, and healthy.
Who Should Buy Roomba 980?
Owners of fully or mostly carpeted homes should go for Roomba 980. If your house has high-pile carpets in every room, any other Roomba model just won't cut it.
If you have an appetite for smart features and a large level comprised of many rooms, you will get the most out of this purchase.
For a regular apartment and bare floors, it does not make sense to spend that much for features you would not even need. If that's the case, maybe pick the 880 or the 960 over this.
Watch the Video:
To Wrap it Up
iRobot is a reliable name in the robot vacuum cleaner industry. All of the Roombas we discussed above are useful under different circumstances. You just have to know what you need.
If performance were the single most important factor, our verdict would favor the Roomba 980.
But the size of your home, the type of floors you have, your budget, and even the type of pets you care for all have a part to play in this decision. So choose wisely. We'll always be here to guide you through.
I hope you liked the article on "best Roomba for pet hair." Please let us know your feedback. You are welcome to give an additional suggestion. Please comment in the comment box below.
Related articles on Roomba:

Hi, This is George. Founder Of Vacuumist.com. Completed my graduation in Bachelor of Business Administration. Proud father of two lovely baby girls. Reviewing home appliances is my passion. Developing this blog to update and publish my recent reviews and research. Stay in touch.