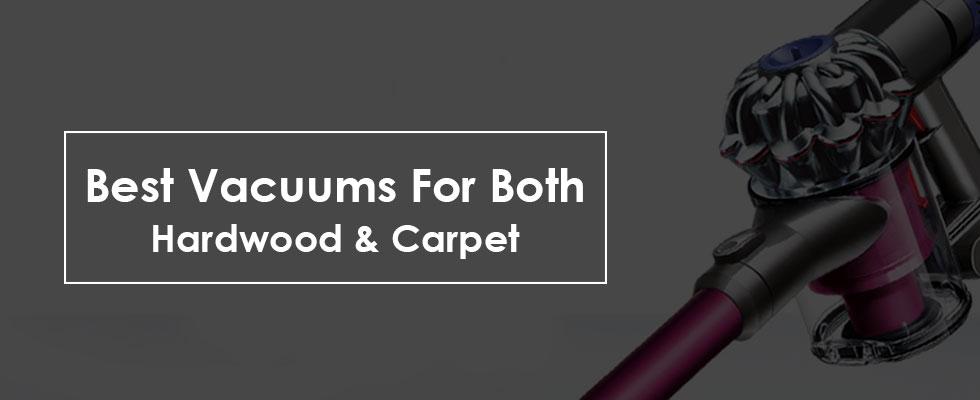 Are you looking for the best vacuum for hardwood and carpets? That means you want it all. You want your vacuum cleaner to perform whatever condition it confronts. I cannot blame you. If I go quite aback, the question people often threw to me was, what is the best vacuum for hardwood floors or what is the best vacuum for carpet? Usually they didn't ask me for both.
The thing is, science was not advanced like today's is. One vacuum that'd clean it all – was a myth those days. Well, those days are over. With the help of modern science, you can ask me now for the best vacuum for pet hair and hardwood and carpet – I won't mind.
A bit chitchat first. As I was saying, science has been being gone forward. Some marvelous vacuum cleaners are introduced to us by several vacuum cleaner manufacturing co. like Dyson, shark etc.
But whenever you go to the internet, to us – the reviewer community; in quest of getting your desired all-rounder vacuum cleaner, you get the same old crap. They do not update themselves with recent innovation, without knowing the crucial parts of vacuum cleaners.
I ain't saying these vacuum cleaners are bad, these are just old. These vacuum cleaner has served us well but unfortunately, these vacuum cleaners time is over.
Within a mile, these cannot be compared along with the modern vacuum cleaners with anti-tangle, vacuuming and mopping at the same time etc. I, George from vacuumist.com has done a very thorough research on what features should be into an all-rounder vacuum cleaner and which recent vacuum cleaners are capable of meeting those. Let's enter.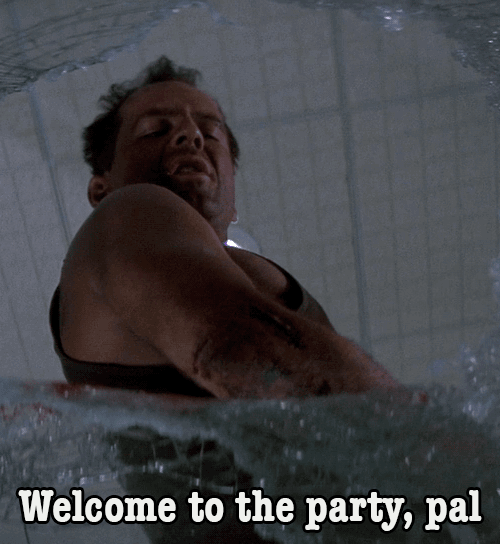 This article is loaded with the most recent promising vacuum cleaners, not with the old vacuum cleaners.
from these, the Shark NV752 is the oldest. It is like Master Po from kung-fu panda or master Splinter from teenage mutant ninja turtle. One impressive vacuuming machine it is.
I have divided the consumer community's demand from their vacuum cleaners into some divisions and found the best vacuum cleaner for them from the very recent innovations of the vacuum cleaner manufacture companies.
Best Vacuums For Carpet And Hardwood Floors – Unbeatable Guide (April, 2019)
Every vacuum cleaner has dual settings. Bare floor mode and carpet mode. What they actually do is, just stop the brushroll on bare floors.
But bare floor requires more care than that
Hard bristled brushroll is great for carpet, they go deep and clean the deepest debris. But it scatters the dirt and creates a problem while vacuuming bare floor. So that this brushroll is turned off in old vacuum cleaner models.
To efficiently clean bare floors, you'll need soft brushroll into your cleaner head. Some vacuum cleaner companies put dual brushroll into the floor nozzle to clean bare floors effectively.
Say, Shark for an example. Some other companies provide extra floor nozzle with soft brushroll within it. You'll have to change that before cleaning bare floors. Like Dyson V7 absolute. This is a pain in the ass though. Anyway, it is there.
What I'm trying to implement is,
Whenever you are going to buy a vacuum cleaner for hardwood and carpet, always look for two types of brushroll dedicated to two types of floor in one vacuum cleaner.
Owner of big houses: Carrying ease
If you are a proud owner of a multi-storied big house. You are likely to carry your vacuum cleaner around your house every now and then. You cannot just lift the bulky structure of your upright vacuum cleaner through the stairs.
You should look for canister lifting feature here. Different manufacturers have this feature by different name. Shark has this feature named Lift-AWAY, Bissel has this feature named Lift-off. Anyway, by holding the canister with one hand and the wand with the other – carrying your vacuum cleaner will be very easy.
Owner of pets – Suction power
It has come again. If you have a pet and you want to remove pet hairs from the carpet, your vacuum cleaner is going to need a lot strong suction power.
Anti-tangle
Another very big problem is wrapped hair on the brushroll. It was a very annoying thing all along until now, about which you had nothing to do about. Moreover, sometimes pet hair wrap even ends by malfunctioning the vacuum cleaner.
Now some vacuum cleaner company like shark and Bissel takes this matter very seriously and come ahead to solve the issue. And they are not failed I'd rather say. Their new anti-tangle technology won't revoke the hair wrap, but it will be minimized by far for sure. The remaining hair wrap won't create much annoyance like before.
Dyson also has an additional accessory called tangle-free turbine, but that is not much efficient. We'll look into it later.
Spillage
If you ever read your previous vacuum cleaner's manual carefully, one thing you would get on a constant basis. They instruct you to never vacuum water or any other liquid material. It was also written that this would surely damage your vacuum cleaner.
But the thing is, necessity can never be impeded with boundary. If your house is full of children, what would you do? They also do not go by the rules? No matter how large you want that, ha ha.
What I'm trying to say is kids are fun. But they create more mess, and they spill. And as vacuum cleaners cannot do anything about this, what options are left?
Some mopping devices are available nowadays. But they cannot do vacuum cleaning. Two big full-size machine for cleaning seems a bit exaggerated. What if your vacuum cleaner could clean the spillage?
In this article, I will talk about a Bissel vacuum cleaner variant which can vacuum both dirt and spillage. This type of vacuum cleaners clean Hardwood floors the best. You will get the shiniest look as it uses soap water (well, not exactly soap water; just keeping things simple).
Let's check some top vacuum cleaner for hardwood and carpet from Shark
Related Guide: Best cheap vacuum cleaner under 100
How to choose the best vacuum for both carpet and hardwood for you
There are some common aspects of vacuum cleaners that differ from user to user according to their need.
Suction power
Don't even blink to think what purpose your vacuum would be serving. You have a pet or not, your home is full of kids or you are just you – no matter what always go for a vacuum cleaner that has good suction power. Good suction power means less pass while vacuuming, means less work for you.
Weight
Weight is the very first thing to look out for. If you feel discomfort with a heavy vacuum cleaner, never buy it, no matter what features it offers.
However, if you do not have a problem with a heavy vacuum cleaner, you should overlook this because heavy vacuum cleaners usually provide additional usefulness like a big dust cup.
Bin capacity
Big homeowners need a good bin capacity. It is annoying to pause the cleaning session and go to empty the dust cup quite often. If you frequently conduct a big cleaning session, you might want a vacuum cleaner with a bigger dust cup.
Dust cup cleaning
Dust cup cleaning is another important thing to look for. The system, how messy the system is or how easy the cup cleaning mechanism is. I personally do not like to get my hands dirty after vacuuming.
In recent days, vacuum cleaner manufacturer companies are applying different mechanical engineering while it comes to dust cup cleaning. It is not just "open and shake as long as the dirt isn't out" anymore.
Cleaning path
If you do not have a problem with maneuvering a vacuum with a wide cleaning path, go for it. Wide cleaning path means a wider clean area with one pass.
Hose length
Every upright vacuum cleaner usually has a hose to provide upholstery cleaning solution. Check its length. If the vacuum cleaner has the facility of lifting the canister off from the vacuuming, then short hose length might not be a problem. Especially, if you are comfortable enough holding the canister with one hand while vacuuming with the other.
Otherwise, go for the one with a long hose. The most upper step of your staircases and the upper portion of your curtains are quite far from you are right now.
Cord length
Another important aspect is the cord length. Some people want short cord length cause it is quite difficult to manage long cords while vacuuming. If your room is small, it creates circles on the floor that often get into the way of cleaning.
But your room is big, only one power outlet in the room – long cord will be a game changer. Do not get pulled back by the cord provided.
Battery life
Many do not like cords, me too. But with a cordless vacuum cleaner, you have to sacrifice one thing – the runtime. You just cannot run your vacuum cleaner for forever.
Check the manuals, check anything to get info on battery life. If you frequently operate long vacuuming session with a cordless vacuum cleaner, long battery life will be needed.
Light
Lights are needed to clean dimly lit areas like in between two pieces of furniture. Lights are a pretty common thing on a vacuum cleaner nowadays. Check how efficiently the lights are placed.
As describing the common features are over, let's take a glimpse over some specific user preference related need while choosing the best vacuum cleaner for hardwood and carpet.