We often consider buying old expensive electrical stuff for going with a value-for-money experience, and an old vacuum cleaner is a common item in this regard.
Usually, people prefer getting an old vacuum because they will get almost the same service a new vacuum will provide at half the price, and at the end of the day, service matters.

In the vacuum cleaner market, Kirby vacuum is a famous name. They are pretty expensive when it comes to buying brand new.
That's why there are a lot of people out there who are considering buying an old Kirby vacuum cleaner instead of a new one.

But are old Kirby vacuums worth anything? This question may roam around in your mind, which is normal.
Are Old Kirby Vacuums Worth Anything
The best part of Kirby vacuums is their longevity. This thing doesn't simply get damaged and lasts much longer than any other vacuum cleaner. A Kirby vacuum cleaner can last for 36 years.

Another good thing about Kirby vacuum is that it's a beast of a machine. From shampooing a carpet to picking up pet hairs and cleaning matters, this will provide you service in almost all of your cleaning needs.

But though the Kirby vacuum cleaners have a reputation (even the old ones as well), there can be some issues or drawbacks that you may face.
We will get to talk about that one by one.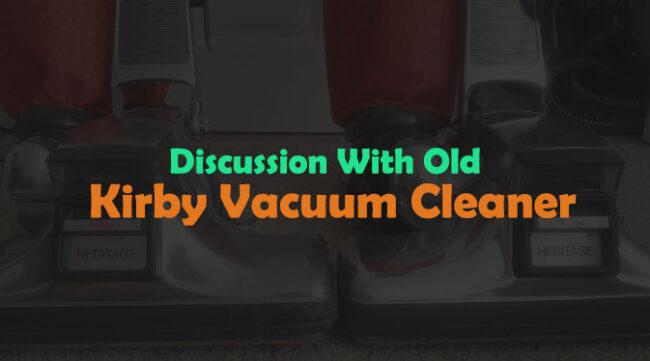 Unwanted Noise From The Vacuum
Sometimes in an old Kirby vacuum, you will witness some unwanted noise coming out of it.
This situation occurs when the fan inside it gets damaged or, in plain words, is not in a condition where it can be used any further.
This is one of the most common problems. To get rid of that, you will need to replace the old fan with a new one as there is no other measure.

When buying a new fan, make sure you buy the entire fan set that includes the necessary elements to install the fan.
Not Enough Foam Production From the Shampoo System
This is yet another common issue that you may come across with your old set of Kirby vacuum cleaners.
The reason behind this problem is that there is a filter in the shampoo system, and while shampooing the carpets, this filter may get loose, and instead of staying in its place, it gets into the hose.

For this reason, you may sometime see that your vacuum isn't producing enough foam. In a case like this, you will need to buy a new filter and replace the old filter with this one.
The Vacuum Isn't Clean

This is the most visible drawback that you will see in an old Kirby vacuum. For many people, it may not be an issue, but for some, it's a very big deal.

So, if you are one of those who want his/her things to be cleaned, get a set that is already in a better condition when it comes to cleanliness. If you fail to do that, just bear a little toil of cleaning it yourself.

Just get a metal polish wadding, drop some of it upon the unclean or corroded part of the vacuum, rub hard and then wipe it with a dry piece of cloth.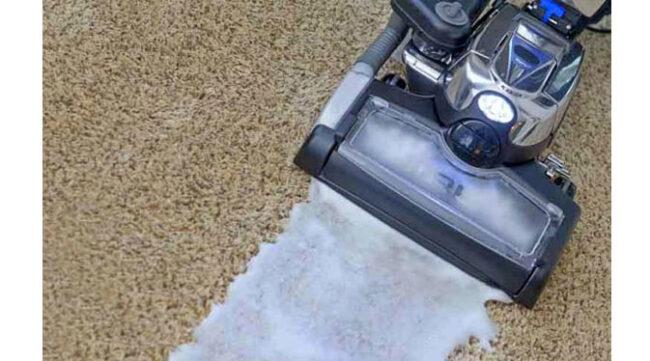 The Vacuum Isn't Picking Up The Dust or Debris

The most problematic issue you may face with your old Kirby is that it won't pick up dirt or debris. There are quite a few reasons behind that, and solving them is pretty.

Most of the time, there isn't any problem at all. Maybe the vacuum is not at the proper height it was supposed to be.
Just lift up the pedal that is beside the vacuum head and lower it down till you hear the sound of the brush roll hitting the ground.

Another reason is that maybe dirt or debris got clogged in the brush roll or other inner parts. So, open the head of the vacuum and see if there is anything like that or not. Also, don't forget to check the fill tube of the bag.

If all the above-stated scenarios are on the positive side, then maybe the brush roll isn't spinning, and it won't spin if the belt gets damaged or broken.
In the case of a broken or damaged belt, you must go with a new belt as a replacement.
Thing To Keep In Mind When Going For An Old Kirby Vacuum
While getting an old vacuum, there can be times when you may need to replace some parts as they won't be in such a state to continue to work. And in situations like that, you don't have any other option but rather go with a replacement.

Though Kirby is a very rough and tough vacuum, and they don't get damaged easily, you never know as it's a man-made thing.
However, the good part is that no matter which part gets damaged, the parts are available in the market. You can easily get them from any offline or online store.

You can easily get the parts from Kirby's official website, and their price won't break the bank either.

So, if you are in a state where you need to replace some older parts or your Kirby with new ones, don't panic. Things are pretty easy to get.

In short, the above-stated discussion talks about almost all the scenarios that you may come across with a used one.
What Can I Do With My Kirby Vacuum?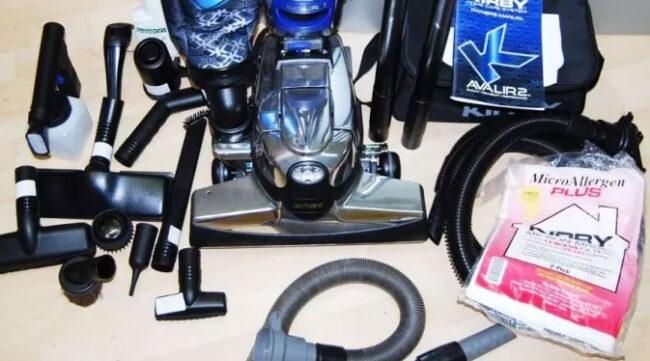 The first thing that you can do is, sell it. You can go with any local or international e-commerce site to do that. You can go with offline options as well.
You can easily get around $200-$400 for selling your vacuum, and if it's a very rare piece, the price may go up.

Unfortunately, you can't return your vacuum to Kirby because they don't take back the products. So, if you plan to return your vacuum to Kirby, you need to drop that.
But they do have the option of reffing the old vacuums. If you want your vacuum to be fixed and be like new, that opportunity is there.

On the other hand, if your Kirby vacuum is not in working condition and can't be fixed, you can simply sell the parts that are in good working condition.
Wrap Up
So! Here comes the question again, are old Kirby vacuums worth anything? Well, the answer is yes, they do.
If you already have a Kirby vacuum of your own, then you already know about its longevity and overall service.
So, there is no loss in that case. Also, you can re-sell it easily and get a good amount. Even its parts are pretty demandable.

On the other hand, if you are planning to buy an old second-hand set of Kirby vacuums, you can simply go with that.
As Kirby vacuums are pretty expensive when it comes to buying a new one, you will surely get a better deal along with almost the same service if you buy the old one.
Before taking any serious decision, please make sure you know this checklist.



Hi, This is George. Founder Of Vacuumist.com. Completed my graduation in Bachelor of Business Administration. Proud father of two lovely baby girls. Reviewing home appliances is my passion. Developing this blog to update and publish my recent reviews and research. Stay in touch.