Hey folks! So, you have decided to deep clean your house. Maybe it's because spring is around the corner, or you just want to get rid of all the dirt built up over the winter.
Either way, deep cleaning your house can be a daunting task. But don't worry; we are here to help!
Here are some tips on what to do when deep cleaning your house.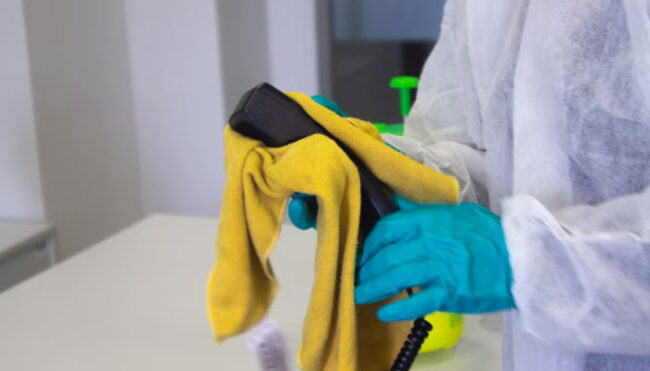 Make a Plan
The first step to deep cleaning your house is to make a plan. This helps you to stay organized and focused while you are cleaning.
Decide which rooms you want to focus on first and what tasks need to be completed in each room. Write everything down, or create a checklist, so you don't forget anything.
Declutter to Make Cleaning Easier
The next step is to declutter each room. This makes the actual cleaning process much easier. Go through each room and remove any items you don't need or use anymore.
Donate items that are in good condition, and throw away anything that is broken or damaged.
Dust and Vacuum
Once you have decluttered each room, it's time to start dusting and vacuuming. Start with the ceiling fans and work your way down.
Remove all the cobwebs and dust all surfaces, including furniture, knick-knacks, and electronics.
Then vacuum carpets, rugs, and hard mop floors to eliminate any dirt and dust that has been missed.
Clean the Windows
The next step is to clean all the windows in your house. This includes both the inside and outside of the windows.
Wash the window panes with soapy water and dry them with a clean cloth. For the outside of the windows, you can use a pressure washer to remove any dirt and grime.
Remove all the Furniture
Another important step in deep cleaning your house is to remove all the furniture from each room. This includes couches, chairs, tables, and any other pieces of furniture.
Once the furniture is out, you can easily vacuum and clean underneath it. You should also move all appliances, such as microwaves and refrigerators, so you can clean behind them.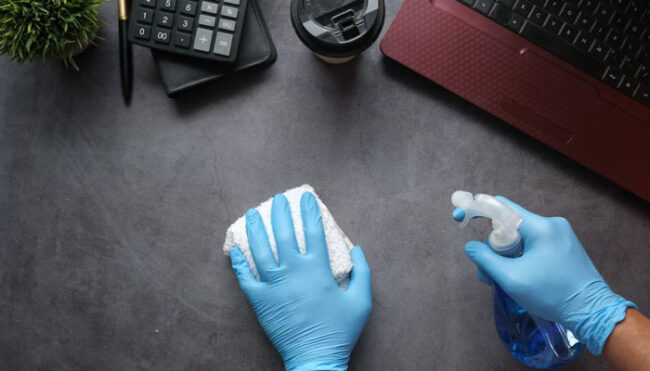 Wash all the linens
Another task that needs to be completed during a deep clean is washing all the linens in your house. This includes sheets, towels, blankets, and curtains.
Most of these items can be washed in your washing machine. However, some items, such as curtains, may need to be dry-cleaned.
Clean the Bathrooms
Bathrooms are one of the most important rooms to clean when deep cleaning your house. Start by decluttering the bathroom counters and getting rid of any items that you don't use.
Then, clean the toilets, sinks, and showers. Be sure to scrub the tiles to remove any dirt and mildew.
Kitchen Cleaning
Like the bathroom, the kitchen is another important room to focus on when deep cleaning your house. Here, clean all the appliances, including the oven, microwave, dishwasher, and fridge.
Wipe down all the surfaces, including the countertops, backsplash, and cabinets. Don't forget to clean the inside of the oven and fridge. Plus, make sure to sweep and mop the floors.
Way To Get Ease With House Deep Cleaning Services
However, there are renowned companies like Palmetto Cleaning Pros, but on your end, you still need to know what to do because usually, people prefer to do cleaning itself:
House cleaning is a task that most people dread. It can be time-consuming, and it's often difficult to do itself.
A professional team of experienced cleaners who know how to clean a house deep quickly and efficiently. They use the latest cleaning equipment and products and leave your house sparkling clean.
Even they are more affordable than you think.
Final Words
Have you ever done a deep cleaning of your house? If not, then it's time to start! Use the tips and tricks mentioned above to get started. Don't forget to declutter each room before you start the cleaning process.
This makes it much easier and quicker. Also, make sure to focus on the kitchen and bathroom, as these are two are the most important rooms in your house.
Once you are finished, your house will look and feel brand new!

Hi, This is George. Founder Of Vacuumist.com. Completed my graduation in Bachelor of Business Administration. Proud father of two lovely baby girls. Reviewing home appliances is my passion. Developing this blog to update and publish my recent reviews and research. Stay in touch.