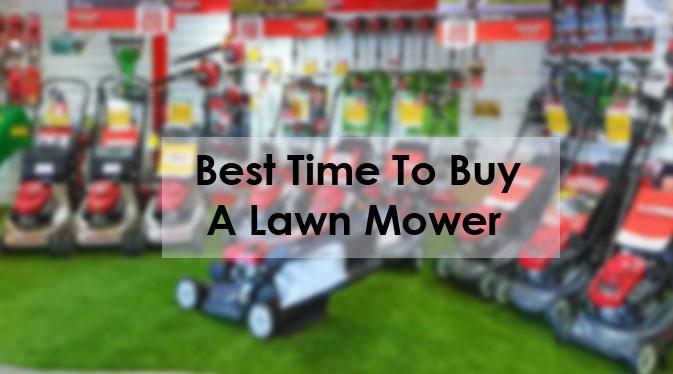 Lawn Mowers are important if you are a person who loves to play with lawns and gardens.
No matter whether you want to change the lawnmower you have or you want to get a new one for your land, you have to sit back and decide!
Lawn Mowers are not the equipment that you buy every day. Buying it may cost you so much, so planning is the best option before buying it.
If you want to save your hard-earned money, you have to choose the perfect time.
Choosing the right products is important, but that's not all. People might think that picking up the right equipment is all, but time also matters.
To keep your lawn wallet and lawn both happy together, you must go for the perfect product at the perfect time.
Recommended for you: Spring Cleaning Checklist
The Best Time of the Year for Lawn Mower
Determining the right time of the year for getting Lawn Mower at a low price is always an intuition. You can never state the exact time to buy it.
But we are here to help you out. We can guide you to the perfect time of the year when you can get a lawnmower at a reasonable price.
Let's know when you should purchase a lawnmower and get the best benefit out of the equipment.
Fall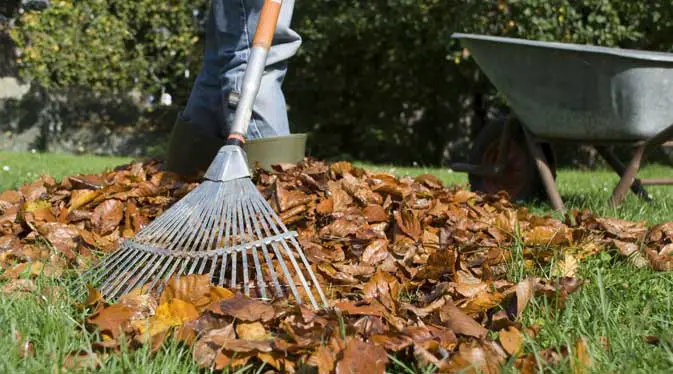 If we need to mention the best time of the year for purchasing a lawnmower, it will be 'fall'.
No matter what, you will get discounts on lawnmowers. If you are planning to get one lawnmower, purchase it in the fall because it will be easier on your wallet.
Why is Lawn Mower affordable at this time of the year? It is because, in the autumn, the weather gets cool. The temperature usually gets less hot.
Fall is not the season for mowing. In this position, lawnmower sale is usually at the lowest position. No one usually buys mowers as the season of mowing ends in the fall.
This is where you can do your job! The retailers will sell mowers at an affordable rate because their mowers are idly sitting in the shop!
From September to December, the sellers are usually seen to behave desperately to sell their lawnmowers. As they are desperate, they will offer you a huge discount.
Usually, they want to sell off all their mowers because they want to save space. As Christmas comes, they want to stock other equipment that can afford them more profit than lawnmowers.
As an example, they will get more profit by selling snowblowers than by selling off lawnmowers. And so, they will try to create space for Christmas-related equipment and sell off all their stocked lawnmowers.
They want to create space for newer items.
You always need to keep in mind that fall is not the season for mowing. Usually, the manufacturers of mowers produce newer models now and then.
Newer models are the attraction to the buyers, and if the retailers can sell off the older models, then they can stock new models.
If they do not sell off the stocked items, they won't be able to stock the new models. In this way, their competitors will get more profit than them by selling newer models.
As they want to stock the newer models for the next season, they will sell you their previous models at an affordable rate. They will not mind making less profit here!
Related: Best riding lawnmowers for hills
Late August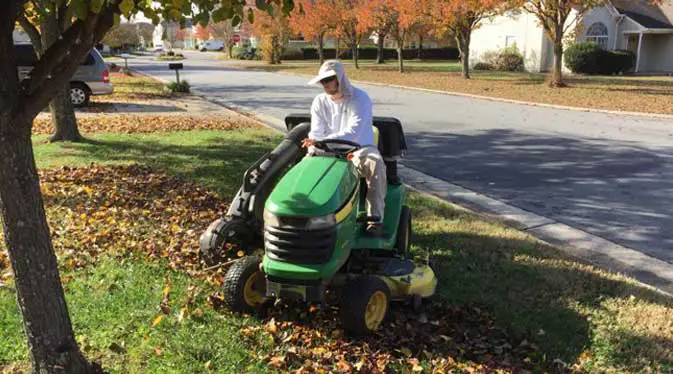 As fall follows August, the retailers usually get ready to organize their shops with fall items. The new arrivals usually take the place of the old ones.
When the retailers usually get ready for the fall by bringing new stuff, they need plenty of space for placing them. The new stuff they choose for their shops usually have a great demand from the buyers.
In the fall, there are specific items that are usually sold more than others. These items usually do their business and provide them profit in the following season.
To keep their business up and get better profit, they provide importance to the newer items more than the previous ones.
They try to clean up the spaces to clean their shops, and they make space for the newer items. In this case, the retailers usually sell all their mowers and other items as soon as possible.
Moreover, they try to provide amazing discounts. The discounts help them sell off their products faster. Usually, mowers are large items.
These can take up a lot of space in the shop. When they plan to sell off the previous items, they put effort into selling the large items first.
Selling one mower will save them a lot of space. Selling some mowers will clean up a lot of space and make space for the new items for the following season.
You can save your money and purchase a mower in late August. The cuts are not too high in August. But you can still purchase one when the summer is exactly there.
Mid-June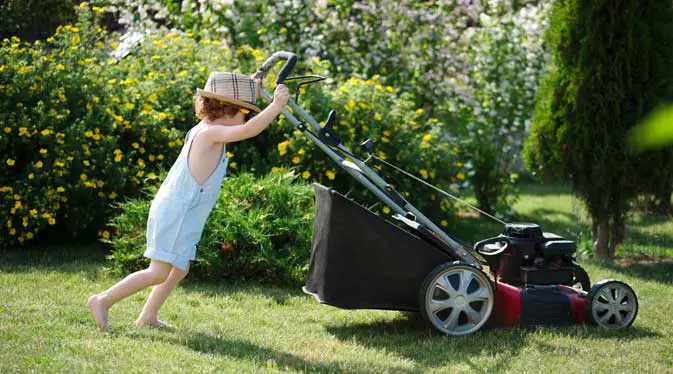 The early summer and late spring are very important. This is when you see mowers in the shop come and go!
The sales are at their peak in this situation. You may think that June is not the perfect time to get a mower for you.
But you might not forget that there is always an option for you if you search for it perfectly. Some of the retailers can afford you a great mower deal this season.
If you want to shop for one mower this season, you can go for a little research before buying. You have to search for as many shops as you can.
If you search them properly, you can get an amazing deal. In this case, bargaining might be a great option to save money. You have to bargain and get the one that suits your budget and taste. '
To help you out, we suggest you keep an eye on the week before Father's day. Yes, mowers are too much related to fathers, and fathers are seen using the most.
If you want to get a lawnmower, you have to be careful about Father's Day. Most of the manufacturers of lawnmowers, along with the retailers, usually give a huge amount of discount for this specific day.
The retailers want to maximize sales when the manufacturers afford the Father's Day deal.
To increase the sale, they give a huge discount on their mowers. In this situation, you can get yourself a lawnmower at a discounted rate!
Sale Season for Lawn Mowers
The manufacturer of lawnmowers usually provides sales at specific times of the year. If you want to buy a lawnmower and, on the other hand, want to save money, you can keep an eye on the manufacturers' sales.
Usually, the sales of lawnmowers are based on the seasons. They also provide sales for special days.
Catching a holiday sale is great if you want to purchase a lawnmower. When the new models are out, you can try on the older models. Usually, manufacturers provide sales on the older models when they launch newer models.
Holidays and special days like Memorial Day, Labor Day, the Fourth of July, etc., can get you a better mower at a reasonable price. A huge sale goes on for Christmas.
You can also get a discount if you can negotiate the price. Bargaining is a must when buying lawnmowers at an affordable rate.
To Put an End
Purchasing the best equipment for your land is a must, but you cannot forget your wallet. Get something that can chase your requirements and your wallet too!
There are a lot of great lawnmower deals for you in the market. All you need to do is do a little research!
Getting the best one from the crowd is a trick, of course. We want you to be a little trickier and get the best one at a reasonable price!
If you keep an eye on the market, you can easily get something that will blow your mind away. Go for our recommendation; we promise not to disappoint you!

Hi, This is George. Founder Of Vacuumist.com. Completed my graduation in Bachelor of Business Administration. Proud father of two lovely baby girls. Reviewing home appliances is my passion. Developing this blog to update and publish my recent reviews and research. Stay in touch.