As spring is knocking at your door, you must get ready for your survival. By your survival, we mean the survival of your house.
When you need to clean up the whole house and prepare it for spring, how can you forget your land? Yes, we are talking about your yard, lawn, garden, or any piece of land.
Your land, this spring, needs some touch of cleanliness, and you have to make sure that you go through the appropriate procedures.
Tasks you have to perform for outdoor and indoor spring cleaning will not be easy. You have to be very cautious about these.
But we cannot keep you confused. So, we decided to devise the best tricks to afford you a spring clean-up checklist that will surely help you in your favorite season.
Spring Yard Cleaning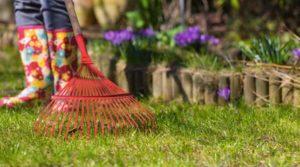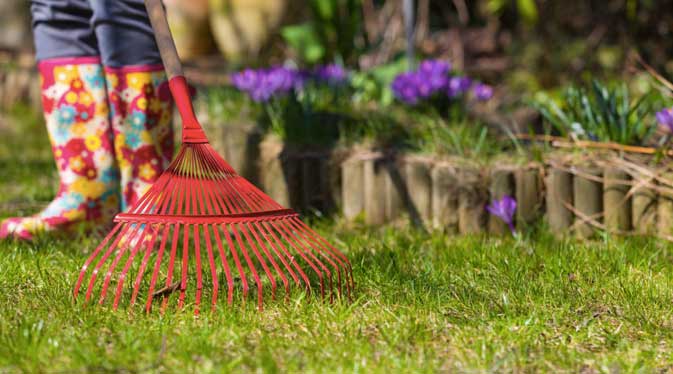 At the beginning of spring, you will see the branches of the shrub broken and damaged by excessive cold.
Wind and snow also have effects on the living beings in your yard.
Start with pruning your garden! Leave the electric shears and go for a hand pruner. With a pruner, shape up the hedges.
Pruners can work best here because these can cut away the additional thick layer on the shrubs.
This layer may affect your shrubs by preventing sunlight from reaching them. Trim the branches down and make it look clean.
Spring Lawn Cleaning
Now that you are done with your primary cleaning, let us have a look at the cleaning procedure for your lawn. From the outdoor spring cleanup checklist, you cannot remove the lawn cleaning!
Have you heard about SNOW MOLD? This is a fungal disease. To pass up this, you should rake the leaves in the fall.
When March begins, you will see some stay leaves. These need to be raked. Rake your lawn properly. If you get some pinecones, remove them, too, if you want.
For breaking pinecones, you have to emphasize shedding them as these are not easy to clean. You can use pruners, but sometimes you will see scissors working better than the other equipment.
For removing the turf, use a square metal rake. If you want to spread composition here, all you need to do is flip it over and use it.
If you want, you can rely on lawnmowers. They are a good choice for cleaning your lawn without any hassle. You can also call for an expert if you want to get a clean lawn with less effort.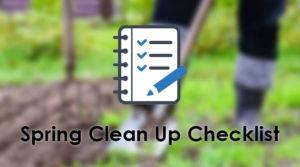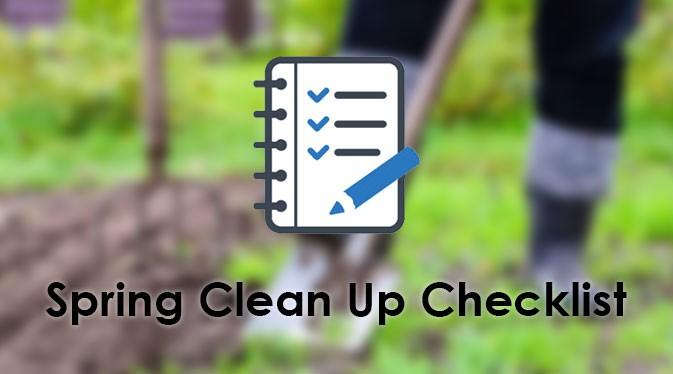 Spring Garden Cleaning Checklist
To clean your garden, you must first remove all the dead plants from the surface. Do you remember pruning the perennials last month?
If you haven't done it yet, your garden must look dirty. Do not leave these standing there. Prune them down first.
If there are shrubby plants that contain woody stems, cut them down. This will help you reduce the damage done by the winter.
If you have plants like the Heuchera or Hellebores, then you have to trim them properly. Let them grow with their new growth!
If you have any ornamental grasses, cut them down too. Keep them to some inches and cut them. They will grow again!
Spring Cleanup Tips
1. Raking
Raking is the first job when it comes to yard cleaning. Along with the fallen leaves, rake the dead foliage. If you do not do this, it may harm your plants by spreading foster disease.
You may ask that fall is the season for raking. Then why do we need to rake in spring? Yes, you need to rake again!
Here, raking doesn't only mean removing the older leaves from the ground but tackling the thatch too! In the winter, so many plants die of cold, and you need to get rid of them.
Here, there is nothing better than raking! Be it a yard, lawn, or garden, raking is a must, and it can solve problems primarily!
2. Perennials
You will also see some dead leaves on perennials. Take these all up to make the space tidy. Try to prune the flowering perennials properly.
Keep an exact height in your mind and cut them according to the amount. You can keep it 4 inches to 5 inches.
Now give importance to the ornamental grasses. Keep these grasses 2-3 inches from the bottom. You will also need to allow new growth of grass.
Dig up the perennials in the places where you see that the soil has got softened a little bit.
Rose canes that are damaged by the winter are cut to 1 inch so that they can get a fresh look. Set the fresh green canes on the climber.
Take away the woody canes. With the help of jute twine, you can keep the cones in the right place!
For all these works, go for a sharp bypass pruner because it can work best in these sectors.
3. Fences and Trellises
Some neighbors do not think before throwing litterbugs in the yard. You might have a couple of neighbors like this, and no matter what, you have to face this problem!
While cleaning the yard for the spring is one of the foremost work you must do. All the litter your neighbors, have deposited o the surface of your yard, clean them up.
This is a tough task to do but remember, NOBODY SAID IT WAS EASY!
Cleaning up the dirt from the yard can be dangerous. From litterbugs to leaves, there can also be some broken pieces of glass and metal. These may hurt you and can turn into a severe injuries.
So, you have to be careful and take some precautions. Take a pair of gloves, wear them on your hands, and you are ready to go!
You remembered the cats, then. How can you forget the dogs? Yes, one of the most distasteful works you need to do this spring is cleaning up the waste of dogs.
Your dog will always be your dog. There lies less annoyance when you have to clean the waste of your dog.
But what if it's the dog of your neighbor or others? This is very unpleasant, but you cannot forget that it is your yard!
Here, you must remember that dog feces are different from cat poop. Dog feces can be harmful as it includes pathogens. You better hire an expert for this work.
4. Weeding
If you want to take any step against the weeds, you must do it in the early spring. Yes, this is the best time to settle for weeding and compositing.  If you see damp soil, it will be easy to pull young weed seed lines.
Try to stick to the rule of compositing. Start a new pile this season. Stop using the older one.
5. Compositing
Next up in your spring yard cleaning checklist is composting the waste of your yard. You have to pick up all the dirt from your yard.
Dirt and debris that the previous seasons have thrown on your favorite yard start picking up those. While cleaning the yard, you must keep an eye on the bigger debris.
You also need to provide importance to the dead grass and leaves of the winter. After winter, you will surely see a lot of dead leaves and pinecones on the surface. You cannot leave them like this. So, please pick it up!
You have to shred the leaves to more than 0.5 inches. This will surely improve decomposition. You have to keep an eye on the pile too. Keep it properly moist.
6. Fertilizing
Do some tests to know whether the soil is perfect or not. Fertilize your land this month. You can use mulching mowers for the lawns.
If you like chemical fertilizer, you can settle on Scotts. Remember that you should go for a lighter feeding this month. If you love heavier fertilizing, do it in the fall!
Terminology
Be it fall, winter or spring; your land needs to be cleaned properly. When spring arrives, just like the housekeeping list for cleaning, make a checklist for cleaning the yard, lawn, and garden.
If you want your land tidy, you have to start working a little earlier.
If spring can be seen in the weather, why not in your garden? Your lawn must bloom like a new baby. Work for beauty because beauty is all we crave for. Why not have a peaceful beauty in your own house?
Do you need a used riding lawnmower? Read our guide.
Need help assembling a reel mower? Click here to learn more about them: 'Reel Push Mower Assembly'
Need help assembling a garden wagon? Click here to learn more about them: 'Garden Wagon Assembly'

Hi, This is George. Founder Of Vacuumist.com. Completed my graduation in Bachelor of Business Administration. Proud father of two lovely baby girls. Reviewing home appliances is my passion. Developing this blog to update and publish my recent reviews and research. Stay in touch.