The first question to come to your mind is why you need an instruction article when you have the manual. As the question is obvious, the answer can also be practical.
You have the factory manual with the basic information about your device and no other deep-down tips and tricks with necessary cautions that may help you while using the machine.
That is where this instruction article may work. You will get all sorts of the necessary information, precautions, tips, and tricks along with health safety things that will make your experience better and comparatively safer.
So, the target here for us is the Shark Steam Mop. We will be dropping all sorts of the necessary information about the machine right at this place.
Another question remains whether if the instruction may vary with different models or not, as there are similar models in the market, such as; Shark Steam mop s3501, s1000, s3101, s3251, s3550, sk435co, s3901, or shark genius steam mop.
Well! It won't vary that much, which can cause any trouble for the machine.
The instructions will able to be used for similar devices or similar models, and still, if you get any doubt, just have a look over the stock manual and then go for our instructions and tips.
The whole thing will be in a categorized structure. Where firstly comes some important safety information.
Shark Steam Mop Important Safety Instructions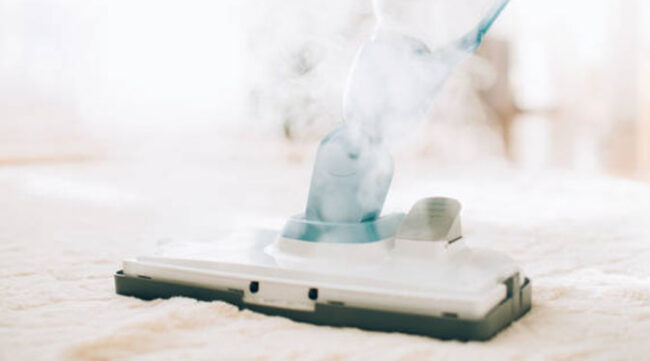 This category should be divided into different subcategories, and a very important one is the 'Do Not' areas which will let you stay safe from problematic activities.
You can be clear easily on what is safe for you and is not.
DO NOT's
Do never keep it closer to the children. Cause this isn't a plaything, and this may harm cases of careless-handed use.
Please do not use it in a very random pattern. It may cause damage to your surroundings and even the device itself.
Do not let your pets closely interact with your shark mope. This thing is safe, we know, but in case of wrong interaction, this may make harmful as this is a machine that can be malfunctioned.
The mope is not made for outdoor use. So, it is better to avoid outdoor use.
Several users make a mistake by leaving the machine plugged in all the time. This damages the internal mechanism day by day very slowly. It also increases the risk of internal mechanical damage.
Avoid space heating for the device.
Avoid third-party accessories for a cheaper rate without authentication.
In case the plug or cord is damaged, do not try to use that because it may supply lower voltage or make sparks which may occur overheat and fire sometimes.
You should never immerse the machine in water or a similar liquid that transfers electricity. This may cause short circuits and even electric shock for you.
Do not bend the power cord extremely or carry the machine by it. This stretch may tear the cable cores internally.
Another mistake users make is by unplugging by pulling the cord. Try doing it by grasping the hard plug area.
The important thing is you should read the manual carefully the very first time. It will help you understand what we are saying on some points.
Never put anything on the steam nozzle opening.
The machine's underside gets extremely hot; never put your hand underneath before it gets cooled.
The shark steam mop is made for horizontal flat surfaces. Do not try it on vertical or curved type surfaces.
Avoid using it on leather surfaces, wax-finished furniture, velvet, or synthetic fabrics. It may damage those.
Cleaning solution like soda, bleach, scented perfume, or any non-recommended chemical is highly prohibited. These may reduce the quality of your device's work. Also, you can use distilled water in your steam mop, and that wouldn't do any kind of harm to the machine or your surroundings.
While your shark mop is attached with a dirt grip, do not keep it on the same surface consistently. It may damage the surface by leaving weird marks.
Also, you should always turn the power off before removing the dirt grip pad.
In the time cleaning the stairs, you should be highly careful. The task is complex, and carelessness may term in some damage to the floor, machine, or even you.
Also, an owner should know that the mop must not be used without the dirt grip pad attached.
Avoid too hot places and rooms for working.
Unplug the mop and give it time to become cool to avoid all kinds of scaling injuries.
Your shark steam mop is not suitable for wood or any similar surfaces. The machine is practically made for hard surfaces.
Getting to Know your Shark Steam Mop
Quick Tip: While you need to know your device, it is very much necessary and easier to assemble it first.
Often people would suggest you know the device better and then assemble it, which is right in some senses.
But also, another thing you should go for is to assemble safely with your hand. This will make you understand the machine and another level of expertise.
Also, this section should be into some specific categories such as:
Assembling
While you are going to assemble the mope, you got to know about these 9 individual parts;
Steam Mop Handle
Upper Cord Wrap
Pole
Lower Cord Wrap
Removable Water Tank
Water Tank Cap
Steam Mop Body
Mop Head
Dirt Grip Pad
Assembling Steps:
Step 1.
You will find some arrow symbols inside the mop handle and the mop pole. Align them properly according to the direction and set it until it clicks properly at their place.
Step 2.
Now align the pole to its body properly until you hear the clicking sound.
Step 3.
You need to place your dirt grip cleaning pad on the floor, and then the quick fastener strips face upside. And again, align the mop head to the pad.
You should know that the quick fastener strips help you secure the pad through the mop head.
Also, for your concern, here are some
Necessary Information
You may find a little water around the tank while assembling. This is not an issue at all. This stays from the final tests of the company before sending this to the market.
Always make sure that you have unplugged the shark mop while you are not using it.
Even avoid mixing any unauthorized chemical or anything else in the solution; this may be harmful to your room, children, and even yourself.
You should not scrub one area for so long an extended period. It may damage the floor.
Never use the shark mop without attaching the Dirt Grip Pad first.
Also, using distilled water may prolong the life of your steam mop.
Every time you are done with cleaning, you gotta wait for at least 3 minutes before you remove the dirt grip pad.
Now comes the part about REMOVAL AND CHANGE
Firstly, to REMOVE THE TANK, you gotta lift it up from the mop body, and that's it. But make sure the device is unplugged from power first.
You can REMOVE THE WATER TANK CAP by twisting it counterclockwise.
To SEAL THE CAP, turn it clockwise after placing it in the position.
For REPLACING THE WATER TANK, you have to align the cap facing down properly and also set the cap to the hole of the steam body till you hear the click sound as usual.
Now it's the part for the tips and tricks and ideas about how you are going to use the machine;
Shark Mop Using Tips and Tricks
First comes the fact of how to use the machine;
How to use
Unwrap the power cable completely, and as soon as it is ready after being plugged in, you can start it using. Often it takes around 30 minutes after you plug it in.
Pumping the handle increases the steam. So, while you are starting to use your shark mop, first pump the handlebar a few times. It gives you the facility to have a customized amount of steam.
When the tank gets empty, there will be no steam anymore. At this stage, you need to refill it. But be sure that you turn off the machine before refilling.
Some sophisticated tasks are done with the mop. So, we are crawling to the steps for one of those tasks on your Shark Steam Mop;
To Sanitize
Start with a clean pad> Pump the handles a few times> Begin to mop on a completely appropriate sealed hard floor> Try forward and backward techniques.
Next comes the term for after Use stuff.
After Use
Once you have done your thing, you need to unplug the device and leave your mop to cool down.
You must wrap the cords properly in place.
Have to lock the device at its standing position.
Finally, store it in the closet or any compatible place in your room safe in the locked position.
Quick Tips
If you are new to the device, you may get the usual with it in some days.
But still, your shark steaming mop is compiled with some complex parts, so electronic and maintenance troubles may come very easily depending on the way of using it.
Even if you may catch some problems such as:
Shark mop is leaving water on the floor.
Floors are spotty.
Shark mop is hard to push.
Steam mop is not making the steam.
Also, getting electric shock is a common complaint to be safe from it, make sure while you are touching any internal part of the device or refilling it, you have turned the device off and put the cable off in case of a faulty earthing system.
Whatever It sounds a bit tricky but, your device manual has all the detailed solutions in it.

If you are facing problems similar to those we have noted, just have a quick check-in the shark steam mop manual, you will find a detailed solution to it.
And in the end comes the part of after-sales service and warranty coverage.
Shark Mop Support Instructions and Warranty
If any of the original parts are damaged or defective, they will be repaired or replaced within 1 year. Also, in the event of one replacement issuing, your warranty coverage will be reduced by 6 months.
On certain criteria, the warranty won't be available;

Normal wear and tear on the wearable parts.

Damage caused for any kind of misuse.

Incidental damage or caused by any kind of third-party repair or parts.

Purchased outside North America.

To get the service, you can call 1-800-798-7398 or even approach sharkclean.com/support
Also, for different online supports, it is recommended to register here registeryourshark.com
No need to pull a longer conclusion. You are now aware of the device; just keep in mind that a device may get "development and changes" in further production lines.
So, if you have a very new Shark product, try to read the manual very clearly and then apply the concepts we dropped here for your Shark Steam Mop.

Hi, This is George. Founder Of Vacuumist.com. Completed my graduation in Bachelor of Business Administration. Proud father of two lovely baby girls. Reviewing home appliances is my passion. Developing this blog to update and publish my recent reviews and research. Stay in touch.