Who doesn't love a green and clean lawn?
But among all those well-established popular brands choosing the best lawn mower is tough.
Honda Vs Briggs and Stratton, and Kawasaki vs Kohler are the most common comparison that actually people look for.
If you are buying a mower for the first time you must be in a hard time finding out which thing you need to consider.
It mostly depends on what type of lawn you have.
Don't worry, here are the 10 important things that you need to check while buying any regular lawnmower, walk lawnmower, or zero turn mower for your lawn: 
Durability
Performance 
Warranty
Engine Size
Features 
Comfortability
Reliableness 
Efficacy
Maintenance 
Customer care service 
Honda Vs Briggs and Stratton vs Kawasaki vs Kohler – Mawn mower engine comparison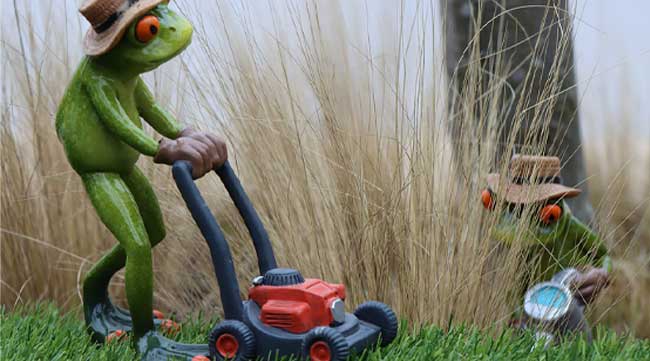 Durablity
Honda is well known for its durability regardless of its type of engine. If properly maintained an average Honda lawn mower will last more than 10 years.
For Briggs and Stratton it's pretty the same. With good care and normal use a regular Briggs and Stratton mower engine will last around 8 to 10 years. Though it's seen that the larger mower usually lasts longer than the small one. 
For a Kawasaki engine, it's reported that with proper maintenance and care users got up to 3000 productive hours. Some of them mentioned using the mowers for up to 10 years.
On the other hand, the Kohler engine can be used from 2000 hours to 3000 hours without any problem in around 10 years of service. 
In terms of durability, Honda is ahead of all brands. If you are looking for a durable lawnmower undoubtedly you can go for Honda.
Performance
Honda's well-established reputation for high-quality and top-notch engines continues to its lawnmower range.
The Honda HRN 166-cc is the best gas lawn mower on the market because of its finest engine, quick self-propulsion, and large-capacity disposal bag.
The Honda and Briggs and Stratton machines performed similarly in the case of cutting.
If you compareKawasaki and Kohler, Kawasaki will perform better for commercial use. When purchasing a lawnmower with a Kawasaki engine you can expect horsepower as they are well known for it.
On the other hand, if you are looking for residential use only Kohler will be just fine.
Among these four engines, Honda will win the race in terms of incredible performance with its finest engine.
Related: John Deere s240 vs x350 comparison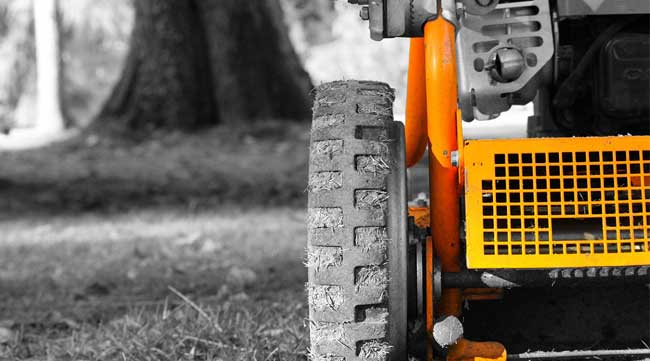 Warranty
Warranty is another important factor that you should consider while buying a small engine. 
If we compare Honda with Briggs and Stratton in terms of warranty, Honda is ahead of it with a 3 years warranty for its push mower, while Briggs and Stratton and Kohler provide 2 years of limited warranty.
Though the warranty on Kohler engines depends on the sort of use. The warranty period for residential use is usually longer than the warranty period for commercial or rental use.
However, damage caused by accident, negligence, or faulty repair by others is not covered by Kohler. Kawasaki engines come with a 36-month limited warranty same as Honda.
So in terms of warranty, you can prioritize both Honda and Kawasaki engines.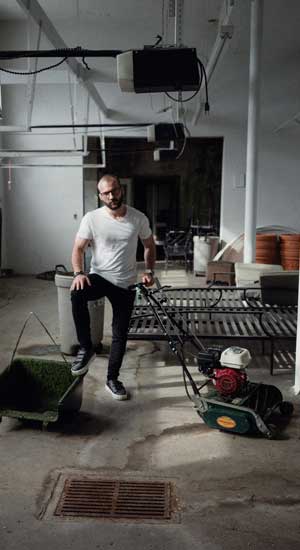 Engine Size
Gas engine size varies from 140 ccs to 190 ccs. A large engine usually produces more torque than the smaller one.
Honda is a clear winner among all four engines for its powerful 190 cc engine.
You will love its 4 in 1 gas walk behind the self-propelled model for its even cutting experiences. 
Features
Considering the features is the most important factor while choosing a lawnmower.
For the walk mowers, the power is provided by pushing.
Other types of mowers have a different drive system that turns their front when power is on.
If you have a small and flat yard with less grass you can choose a push mower and a Honda engine will be a great choice.
If you have a yard sized 1 to 3 acres and mowing deck for at least 38 inches a zero-turn engine tractor from Briggs and Stratton will be a good option.
If you have large yards a self-propelled mower with a 190 cc engine will be the best fit for you. Kawasaki has some heavy-duty self-propelled engines that you might be interested in!  
Comfortability
Once you are done with choosing the fact whether you want to purchase a ride or walk mower the next thing that should you consider is comfort. You need to check both the front and rear wheel for comfortable use. In terms of noise, users found Honda is quieter than the other three.
Related: Top riding lawn mower for hills
Reliability
Honda is one of the most reliable mower brand names for Americans. In research on 2020, it got a trust score of 94.7 among other lawn mower brands and made it to the top three lawn mower brands! 
Efficacy
An efficient lawn mower is all you want. The efficiency of an engine depends on the fuel it can save. In terms of efficiency Honda wins the race. The higher the price, the more sophisticated engine you get. Some of Koehler's mowers also save a good amount of fuel, where Kawasaki is reported to use more fuel than its competitors.  
Maintenance
Honda's engines are usually heavy and a bit complicated to maintain. While Briggs and Stratton's engines are simple and easy to maintain.  
An annual tune-up in four easy steps will expand the life span of your mower. You can easily remove the battery for the winter and store it in a cool and dry place.
If you are thinking about a zero-turn Kawasaki mower, you might follow a regular maintenance schedule after every 100 hours of use.
On the other hand, Kohler suggests its users regularly check air filters, oil, and cooling systems.
In terms of maintenance, my vote goes for Briggs and Stratton's engines.
Customer care services
The typical response time of Honda via email is 24-48 hours. One of the best parts of Honda's customer care service is that they have a separate support team for Canadian customers and foreigners.
Kohler usually tends to have better after-sale service. It also depends on which dealer you are buying from. Kohler provides customer service every Monday to Friday from 8 am to 5 pm. You can also reach them over the phone.
Kawasaki's customer service is available at the same time. You can reach them via phone as well as email. Usually, emails concerning repairs and warranties are attended to with priority.
Among these four Briggs and Stratton has a longer waiting time on average of 33 minutes. The quality of the help is around 73 percent according to the customers. 
When it's about customer care services, I will definitely choose Honda over the other three engines.
Read also: Cheap riding lawn mowers under $800